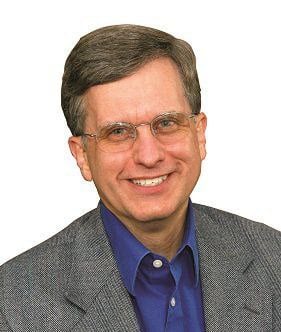 What is a Virtual Receptionist?
Are you familiar with virtual receptionists? If you own or manage a business, you'll want to know what they are and how they function. While some people think a virtual receptionist is a piece of automated technology that answers phone calls, this is not a true virtual receptionist.
So, what is a Virtual Receptionist?
A virtual receptionist is a real person, professionally trained in phone etiquette and customer service skills, who answers your phone for you. They answer calls in your company's name, give out information, transfer callers, assess emergencies in accordance with your protocols, and take messages per your instructions. They function as a real, living telephone receptionist.
The virtual part means they aren't actually in your office. Though your callers will perceive it, the virtual receptionists aren't actually there. Their presence is virtual, but the professional phone services they provide are very real. And your callers won't know the difference.
A virtual receptionist is ideal for many business situations:
One Person Businesses
In a sole proprietorship, you are the only employee. It's up to you to make things happen. This often takes you away from the office or makes you unable to answer the ringing phone. Your virtual receptionist can handle these calls for you. Plus you have the added benefit that your virtual receptionist makes your company seem twice as big.
Small Businesses
Small businesses usually can't afford to hire a full time receptionist, yet someone needs to answer the phone. This seems easy enough to do, but what happens when everyone is focused on a moneymaking project or out of the office working with customers? Your virtual reception stands ready to answer those calls whenever you can't.
Medium Sized Businesses
A medium sized business often has a receptionist on their payroll, but what happens when your receptionist is on break, out to lunch, on vacation, or sick? What happens when calls come in so fast that your receptionist can't keep up? Well, you could hire a second person, but this is seldom a practical solution. The cost-effective approach is to tap the on-demand services of a virtual receptionist to handle these infrequent, yet critical, situations.
Large Businesses
While large businesses usually have a central switchboard to handle incoming phone calls, there are often department-level receptionists scattered around the company, too. In each of these situations, the department receptionist faces the same scenario as the main receptionist at a medium sized business. Plus the central switchboard receptionists can probably benefit from the backup capabilities of a virtual receptionist, too.
All Businesses
A virtual receptionist works for a fraction of the cost as a person on your payroll. And once you factor in benefits, vacations, sick days, and breaks, your virtual receptionist becomes an even more cost-effective solution.
Don't let your phone ring, and don't hire another employee to answer those calls. Just use a virtual receptionist from your telephone answering service. It's quick to set up and easy to use. Be sure to check out our tips for what to avoid when hiring a virtual receptionist.
If you found this helpful, you may also enjoy reading: