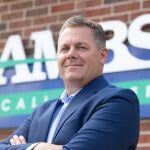 Answering Service or Virtual Assistants, Which is Best for You?
Can you crown answering services over virtual assistants? Call centers over answering services? In reality, no service better than other. The answer depends on your specific business needs, and how each service offering aligns with the areas, you need help in.
If you're not sure which type of support your business needs, read below to learn the similarities and differences between answering services, virtual receptionists, call centers. By the end, you'll have a better understanding of how to choose the right service for your business.
What Tasks do you Need the Service to Provide?
Before determining which service you need to hire, first, you must decide in what areas you need the most help. This is not a one size fits all approach. Different size businesses may be comfortable managing tasks that are key features of some of these services. Whereas smaller businesses may not have the capacity, so before deciding which services are right for you, first determine what problem(s) your company needs to solve.
When conducting research the more detailed you can be with your findings, the easier it will be to determine which of these services is right for you.
First and foremost, answering services, virtual assistants, and call centers all employ trained professionals to answer your customer's calls. Depending on the nature of the call, these offsite agents can then forward or transfer calls as needed. They can also perform simple tasks on your behalf, saving you time and manpower. Beyond the approach to each call, you will also decide when your service partner will be available to assist you.


To compare providers, download our free comparison checklist here:
The Difference Between an Answering Service and Virtual Assistant
Answering service agents and virtual receptionists are at their core are very similar. As of late, the lines between the two services have started to blur more and more. At their core, an answering service agent could act as a switchboard for your team members, take and forward messages, schedule appointments, or address non-technical questions.
Virtual receptionists, on the other hand, will help you manage much more than answering and transferring your customers' calls. As businesses seek more comprehensive support, many providers have expanded their services to meet these demands. Virtual receptionists can handle many of the same responsibilities that an in-office receptionist can perform. Requiring them to be more plugged-in to your business and it's details.
By necessity, virtual receptionists are more connected to your business than your answering service professionals. Their role requires far more interaction with your team. In some cases, they provide industry-specific support. This is especially true in medical and veterinary practices and many other specialized cases.
For example, when a patient has questions in the middle of the night, a virtual receptionist trained in the medical field can answer the phone, assess the nature of the call and connect the patient with an on-call physician or leave a message for their primary doctor for the following morning. A trained agent also knows when the patient should speak with a physician or dial 911.
Double or Triple your Staff with Call Centers
If you require more than the assistance of a virtual assistant maybe exploring the services of a call center is your solution. These partners typically function as an extension of your own business' customer service, sales, or help desk teams.
Rather than hiring more staff for your customer-centric teams, call centers allow you to manage growing demand without investing in more permanent help. They give you the flexibility to grow and downsize your support as needed, whether during busy seasons or just for nights, weekends, and/or holidays. You may even rely on a call center to sift through unqualified leads, ensuring your sales team only connect with the right prospects.
As with the other services, when a call is made to your telephone number, it's automatically forwarded to your call center, where an agent will address the caller using your business name and information acting as an extension of your company. If your call center needs to forward a message to you or your team, they can do so through a call, text, or email. The information is also accessible through the partner's myAmbs Client Web Portal.
What Level of Support do you Need?
Deciding which of these services is right for your company may require a little digging on your part. Throughout the process, you may discover new ways in which a service partner can help you grow your business. Still, not convinced as to which is the right choice for you? Download our How to Select an Answering Service comparison checklist to help you make your final decision.
If you found this helpful, you may also enjoy reading: