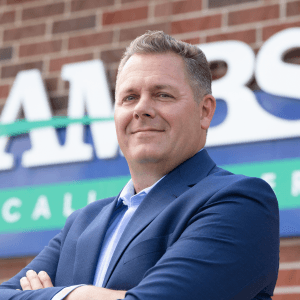 Reduce No-Shows with Appointment Reminder Service
We've all had it happen to us, a customer or patient who is a no-show. Chances are that this unfortunate occurrence is a result of your customer's hectic schedule or quite possible it just slipped their mind. Either way, it's not good and you just lost money as a result. An easy way to help prevent this from happening again is to start using an appointment reminder service.
What is Appointment Reminder Service?
Simply put appointment reminder service offer automated notifications of a scheduled appointments. Most commonly these notifications are by phone followed by text message then email in terms of popularity. Depending on your customer demographics, one type of appointment reminder may be more successful than another.
For example, most young people (18-25) we've surveyed prefer a text message over a phone call by a 5-1 margin. Choosing the right notification is key to improving the effectiveness of the service.
How Appointment Reminders Work
Most automated appointment reminder services allow you to upload a list of customer appointments for the service to contact. Typically this list can be easily exported from your scheduling software. If you're still kicking it old school with a paper appointment book, not to worry as most systems will let you upload an Excel spreadsheet that you've created yourself.
Once you've uploaded the file, the system will make the calls, texts or emails to your clients. For maximum effectiveness we recommend scheduling the notifications 2 days prior to the actual appointment.
This gives your client sufficient time to make sure they can keep their appointment. It also allows your staff ample time to back fill your schedule in the event of a cancellation. In addition, early evening hours from 5:30-7pm are the most efficient time frames to call although you can adjust the notification times around your preferences.
You will be able to see the results in real time by logging in a web portal to see the progress. Regardless of the notification type, your customer is able to confirm or cancel their appointment by simple options given to them.
For example phone calls may have an option to 'press 1 to confirm', text messages instruct 'text back 1 to confirm' while email notifications simply can have a button that says 'click here to confirm your appointment'.
The Payoff
The value proposition is simple, the more appointments that are kept the more money you make. You can realistically expect a reduction of no-shows in the neighborhood of 60-80% depending on the industry that you are in. If you are making the calls manually during the day, consider if it makes sense to use your staff's time for other revenue producing activities.
You will also find that most people are more apt to be home or able to respond to a notification when they are not at work. Simply put, reminder notifications reduces no-shows, reduces labor costs and increases revenue.
We're a big fan of working smarter not harder. How about you?