Answering Service Frequently Asked Questions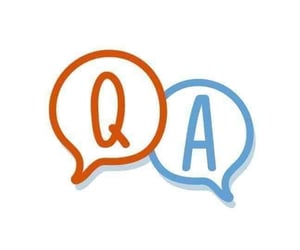 How long has Ambs Call Center been in business?
We have been in business since 1932. We'd love to tell you more about our story!
How is Ambs Call Center different?
We are a family owned and operated company. We take your success personally. It's important we provide you and your customers with excellent telephone answering services.
We never stop learning and improving for our customers. We always look to learn from our successes and failures. What it comes down to is doing the right things for the right reasons and taking care of you, the customer.
We encourage you to read on to learn how Ambs Call Center is different.
How many clients do you have?
We serve over 2,000 clients. Most have been with us an average of over 6 years.
What is your average speed of answer?
Our average speed of answer is 11 seconds.
How many call center agents do you have?
We have roughly 85 on our team and growing.
Do you offer a free trial?
No. We do not offer free trials, here's why.
Can I forward my existing office line or cell phone to you?
Yes! This is the most common way our customers send their telephone calls to us. This is accomplished using call forwarding features from your phone company.
Can I advertise the local or toll free number that you give me?
Yes. We can provide you with a local or toll-free number to advertise that is answered by Ambs Call Center. Toll-free numbers are available at 5 cents per minute.
How much does answering service cost?
Ambs Call Center has plans starting at $39 per month. We bill by the amount of time that we work for you and have plans to match your specific needs. You can see our rates on our answering service pricing page or call our solutions team at 800.968.1181.
What are work-time minutes?
Work-time minutes are calculated when our staff is working on your account. Taking incoming calls, dispatching calls, account changes, account maintenance and on-call changes.
Do Answering Service Minutes Roll Over?
No. Along with historical call data, our answering service also uses the number of subscribed minutes as a component in scheduling. Having enough people ready to answer your phones is crucial to providing you with excellent service.
What are Your Terms and Conditions
Good news. You won't need a law degree to understand our common sense terms and conditions of service. We're up front and honest in all that we do.
Is your answering service available 24/7?
Yes. Ambs Call Center provides 24/7 telephone answering service 365 days per year, holidays included.
Does it cost more for you to answer 24/7?
No. We don't nickel and dime you based on the time or day that you need us to answer your phones. Our service plans all provide 24/7/365 telephone answering coverage.
Do you charge extra to answer my phone on Holidays?
No! We want you to enjoy spending time with friends and family knowing that we would never charge you extra to do so.
Are you based in the United States?
Yes! We have 3 call centers. Our call center locations are in Jackson, Michigan, Grand Rapids, Michigan and Tampa, Florida. We love visitors! If you would like to schedule a tour to meet our team in person, please let us know.
Do your agents work from home?
No! Our agents work from one of our three call centers. This is critical to keep your information safe and secure.
Plus, we're guessing you don't want your callers to hear ringing cell phones and door bells, barking dogs or crying babies. Things that are a real possibility using an answering service with work at home agents.
It depends. We do work within our clients software. One of the determining factors is the amount of phone calls that you receive per month. See if we're a good fit for you here.
What's Included in Standard Set-up?
Standard set-up includes the programming, testing and training of standard accounts using our proven process. As part of our proven process for setting up answering service accounts, we have developed industry and service line specific set-up forms. If you use these forms in setting up your account, it qualifies as standard set-up.
Does Ambs Call Center outsource calls overseas?
No! All of our team works in our three call centers in the good old USA!
Are you HIPAA compliant?
How do your agents know how to handle my calls?
When your phone line rings into Ambs Call Center, our screens immediately display information about your company
. This includes the answer phrase that we greet the caller with when we answer the phone.
It also includes pertinent information about your business. It guides us on what information we need to gather on the call and how to handle the call.
Your protocol for routine and urgent calls
is programmed
into our software. This ensures we perform to your expectations on each call.
We have a proven process for setting up your answering service account. The goal is to provide an exceptional experience for your customers.
How can I get my messages?
Ambs Call Center will send messages and information to you by any delivery method that works best for you.
Different types of messages can
be sent
in different ways. Each member of your team can have their own delivery preferences too.
Standard and Encrypted Email

Direct-Connect Call Patching
Do you put my calls on hold?
Yes and No. Let us explain.
All call centers in existence will put calls on hold. How they do so varies and while some claim they "never put calls on hold", it is really just semantics and not really true.
Here is what we call a 'hold': For the very small percentage of calls that we answer which ring over 24 seconds, the caller will hear a customized greeting letting them know someone will be with them momentarily.
We never interrupt your callers to ask them to "please hold". We see this as rude and off putting and doesn't lend itself to a great caller experience. We stay focused on each one of your callers from the beginning to the end of the telephone call.
How do I call forward my phones?
Call forwarding your phones is a very easy process. We go into greater detail in our article on how to call forward to an answering service. Most telephone companies use the same call forwarding codes but not always.
If you use a VOIP phone service, often times you can call forward via your portal in addition to using the call forwarding codes on your phone. Some VOIP telephone companies allow you to automatically call forward your phones according to your schedule.
To be 100% sure, please visit your phone company's website to verify the codes for your specific phone service. Note, it is not possible for us to call forward your phones for you.
The most common method to call forward your phones:
To turn ON call forwarding:
Dial *72. Dial the Ambs call forwarding phone number (including area code) to forward your calls.
Wait for confirmation, you may hear a confirmation tone or message. If you hear ringing, wait until your Ambs phone number is answered.
Hang up, your calls are successfully forwarded. You can always check by calling your office number to verify it is ringing into us.
To turn OFF call forwarding:
Dial *73.
Your phones are no longer call forwarded.
Can I change my answering service plan?
Yes. You can change your plan at any time. As a matter of fact, we will watch
your usage for the first few months to make sure you are on the right plan. If you have questions about your plan or how to streamline call handling, Lori and Michelle are here to help.
How often will I receive a bill?
We send invoices monthly. Invoices
are sent
out at the beginning of the month. This means you will receive 12 invoices per year from Ambs Call Center. Some of our competitors
send you a bill every 28 days. This means they will make you pay 13 invoices per year.
Do you charge for solicitor calls and hangups?
Yes. Anytime that we are working on your behalf it uses the minutes included in your plan. If you have a repeat caller or number that keeps calling, we can block that from coming in free of charge.