Ambs Call Center has always focused on helping our customers succeed. We are a friendly group of people who love delivering great results for our customers. We're family owned and operated answering service. You'll find that we are easy to work with, honest, and have your best interests at heart.
History of Ambs Call Center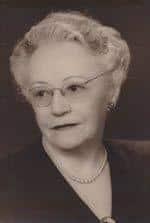 We took our first telephone call back in 1932. Our founder, Helen Miller, started The Physicians Registry, a medical answering service. She started by serving 13 doctors out of her home in Jackson, Michigan.
Our very first telephone number was only four digits, '8883'.
Even without modern communication devices that we take for granted, she knew how to find doctors when emergencies arose
.
Knowing which doctor could
be found
having lunch at the Regent Café. Who was golfing on Thursday afternoon.
She contacted those without phones with the aid of sending bicycle messengers.
In 1954, she sold the business to Phyllis Dolan, a registered nurse. Phyllis ran the Physician Registry for several years before selling to Bob Swartley.
Bob Swartley, a decorated veteran of World War II, grew the answering service over the next twenty years
. Bob changed the name to Swartley Telephone Answering and Radio Paging Service.

It was then when we installed the best answering service technology available. This technology came in the form of 5 shiny new Western Electric switchboards. We kept one of them and it sits in the entryway of our Jackson, Michigan call center.
Many of the clients listed on the switchboard are still customers some 50 years later!
Then on one day in 1975, Bob
was called
on by Motorola salesman Richard Ambs. Little did Bob know, he had met the next owner of his business. Over the years, the two got to know each other through their pager and radio telephone dealings.
In 1980, Richard Ambs went on to buy the telephone answering service and paging company from Bob.
In a serendipitous twist of fate, the company was now back in hands of the same family who started it.
Helen Miller was the great aunt of Richard's wife Joan. With the change of ownership, we changed our name. We were now Swartley-Ambs Communication Center. The name Swartley-Ambs still shows up on caller ID for one of our old phone lines. (We're sentimental, so we are keeping that particular phone line. Forever.)
In 1985 we installed the one of the first paperless messaging system in the nation from Startel. This was a sea change for us, as we no longer wrote messages by hand!
More
importantly
for our customers, it came with many new and innovative features. The biggest among them was Automatic Call Distribution. This feature
evenly
allocates calls among the group of operators. It made an enormous improvement to service levels to customers.
Other 'magical' features included the ability to send alphanumeric pages, or text messages, to clients' alpha pagers
.
In 1987 we sold our paging company to Page Michigan, now known as Spok. Now that we were out of the paging business, it was time to update our name. We became Ambs Message Center which later evolved into Ambs Call Center.
Over the years, Richard Ambs' three sons joined the family business full time. In 2011, he retired and turned the business over his sons who now own and operate Ambs Call Center.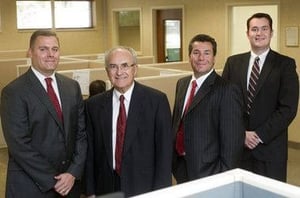 Ambs Call Center now has three call centers. Each of the call centers
are connected
with one another.
This is important for providing excellent service levels. It is also
equally
important when natural disasters or other events occur.
It was important to us to make the investment in having three facilities. We have great teams in each location. Together we provide the best telephone answering service available. Most of our customers are in the United States and Canada.
As technology evolves, we love getting our hands on it. Our IT team is
constantly
testing new technologies. We do this to give our customers a competitive edge. Most of the time these enhancements are free upgrades. We work hard and invest to provide more value to our customers every day.
We've been fortunate to grow over the years through the hard work of everyone on our team. Most of our business comes through word of mouth and referral.
We've also honored to take over the reins of other telephone answering services. These families wanted their customers to
be taken
care of with the same care, respect and service.
It's important to us to honor their customers as much as they did. We
are blessed
to carry on their dedication to customer service excellence.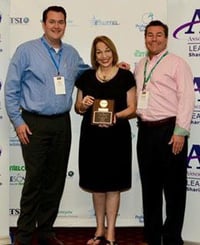 One such company is Network One Communications in Tampa, Florida. We
are honored
to carry on the tradition of excellence.

Maryann Wetmore's passion, optimism and dedication to our industry had no rivals. Maryann made a difference in the lives of everyone she met.

When you provide 24/7 telephone answering services, you don't get a day off. We eat, sleep and breath customer service. It's critical that we provide you with the very best level of service possible on every call.
Over time, we've learned how to take the best in technology and translate it to solution for our customers. Our core focus is to provide premium answering service.
We made a conscious effort to make sure we're a great fit for you before we begin working with one another.
Ambs Call Center Core Values
1. A strong work ethic that inspires others
2. Do the job right the first time…every time
3. Act with Honesty and Integrity
4. Respect others and be fair
5. Service to the customer above all else