Your On-Call Schedule On the Go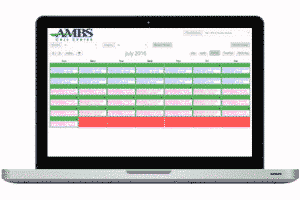 Ambs Call Center's web on-call scheduler gives your team real-time access to view, create and update your on-call coverage. Make sure everyone has the most up to date on-call information possible.
You'll never have to email, fax or call in on-call changes every again!
Web On-Call is Easy to Use

This easy-to-use tool allows you to manage on-call schedules securely online from anywhere. Web On-Call changes instantly update your on-call schedule. Our answering service agents are immediately notified of changes to ensure we always use the the correct information.
Mobile Optimized

No matter what kind of device you use, your schedule is optimized to look great and work flawlessly. Changes are easily made from any device. Ambs Web On-Call is simple to learn and easy to use. You find yourself creating your monthly on-call schedule in seconds.
Share Your Schedule

Ambs Web On-Call lets you share your calendar with others. You can let them see your schedules or let them make changes to it. Sharing is a great option if you have many people spread out among multiple locations.
Send Messages to the On-Call

The myAmbs Contact app lets you immediately send a message to the person on-call. Send text messages via SMS, to secure text messaging apps, email, phone and fax. It's a great way to get info into the hands of the on-call person fast!
Be sure to check out the rest of the myAmbs Client Web Portal apps that give you real-time access to all your data at Ambs Call Center.