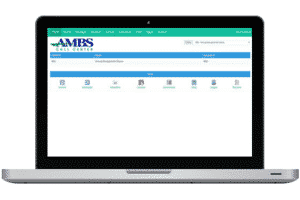 The myAmbs Client Web Portal suite of apps gives you real-time access to all your data at Ambs Call Center. Our web apps look great on your computer, tablet or phone. Most apps are included at no extra cost to our customers.
Message Retrieval

View or read answering service messages online. You can mark messages as read to stop dispatch escalation, saving time and money. Watch video.
Our powerful search feature lets you search for specific information within seconds
Full documentation shows you each step we take in relaying a message to your staff
Web On-Call Scheduling Made Easy
Do you have an on-call schedule? If so, we have some good news for you. Web on-call scheduling let's you fill out the month's worth of coverage in a matter of seconds. Need to make a last minute change? It instantly updates your staff and ours with the latest calendar status. You'll never need to call, email or fax in changes again! Watch video.
Rally the Troops with the Contact App

Ambs Call Center's contact app gives you the power to instantly send messages to any member of your team. You can also send messages to many staff at once by a variety of methods such as text, encrypted text messages, email, phone and fax. It's a great communication tool that gets information into the hands of people that need it, fast! Watch video.
View and Update Contact Information

Need to find a phone number for a member of your team? You can look it up in your staff directory. Need to update your anwering service information? No problem. Changes can be made easily to make sure we have up to date information. Watch video.
Listen to Your Phone Calls

Listen to the call recording for any incoming our outgoing calls. If you'd like, we can record the conversations after we connect the call to you via direct connect patch. Watch video.
Appointment Scheduler
Booking in a paper-based calendar or spreadsheet can be a hassle, not to mention a time-consuming process. Ambs Call Center's Web Appointment Scheduler allows you to easily and cost-effectively harness the power of a hosted online scheduling solution.
Web Directory
The web directory app gives you secure real-time access to database records. The databases may be information gathered by Ambs Call Center such as sales leads. They may also be databases that you've shared with us to use to manage your calls such as a customer look-up. The power of real-time updates and exporting, the directories app give you the power to succeed. Watch video.
Run Reports

Want to know how many calls you're receiving and when? It's a snap with our online reports! They give you real-time insight into services levels, call volume patterns. You can also review information that the answering service is using to handle your calls. Watch video.