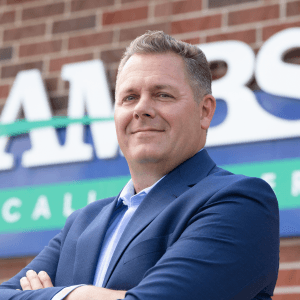 How to Call Forward to an Answering Service
So you've made a decision to use a telephone answering service. Congratulations! It may be one of the best business decisions you'll make all year.
Now the question becomes, "How do I call forward my phones to the answering service?" Never fear, we've outlined some of the most common call forwarding methods.
What is Call Forwarding?
Simply put, call forwarding, sometime called call diversion, is a feature on a telephone line which redirects incoming phone calls to another destination. The destination can be any telephone number be it a landline, cell phone, voice mailbox or our personal favorite: a call center.
Call centers and answering services will assign a unique telephone number for you to call forward to. This number identifies your account in their software and automatically pops your profile screen in front of their agent when you receive a call.
Basic Call Forwarding
This type of call forward allows you to turn on and off call forwarding using a special activation and deactivation code. Unfortunately, phone companies can't seem to agree on a common code system so it is important to check with your phone company on what the code are for your phone service.
A common example of a code to activate is *72 and then the 10-digit number you want to forward to. You'll either hear a confirmation tone indicating call forwarding is set or ringing. If you hear ringing, make sure to wait until the line is answered either by a person or a voicemail greeting. *73 is the common deactivation code to turn call forwarding off.
Pros: Sends all call to the destination number on the first ring. For example if you receive 10 calls at once, they will all forward to the destination.
Cons: You'll have to remember to turn call forwarding on and off.
Call Forwarding No Answer
This one is pretty much exactly as the name indicates. If call forwarding no answer is on a phone line it will automatically forward to the destination number after a configurable number of rings.
This is a great option if you'd like the answering service to pick up the lines if you get busy throughout the day and want them to back up your staff for incoming calls.
Pros: This call forwarding is on by default 24/7 so you do not need to remember to activate.
Cons: If you set the call forwarding after a high number of rings, the caller experience will be less than desirable. Example, if you have the call forwarding no answer set to 4 rings and the call then routes to the answering service and they answer on the second ring, the caller has experienced 6 rings.
Busy Call Forwarding
If all of your lines are in use, Busy Call Forwarding has your back. Instead of hearing a busy signal, the caller will automatically route to the destination telephone number on the first ring.
Pros: No more busy signals. More business for you, life is good!
Cons: Unless there is a reason where you do not want to answer all of your phone calls, there's really no drawback to using busy call forwarding.
Remember to verify what the actual codes are to activate and deactivate call forwarding features as they vary by telephone service provider.
If you have questions about call forwarding or would to like to know about more advanced call forwarding options based on time of day or other options let us know in the comments section below.
Cloud Based Phone System Call Forwarding
If you use a VOIP or cloud based phone system, chances are you'll have more call forwarding options. Many phone companies will allow you to call forward based on a schedule. For example, Monday through Friday calls ring to your office during business hours. After hours, the calls can be automatically transferred to the answering service.
Call forwarding on a set schedule is extremely handy. But, keep in mind that set-schedule is not always perfect. You'll need to manually call forward when you want your phones answered during times you are normally open. Great examples of this would holidays, weather events, and power outages.
When transferring calls from cloud based phone service, always set the transfer to 'blind transfer'. If it is not set, it may cause problems for you. When phones are set to 'supervised transfer', the phone call can pulled back from the answering service and sent to the phone system's voicemail.
Call Forwarding Instructions
Here are call forwarding instructions to most of the major CLEC and VOIP telephone providers. If you don't see instructions for your phone company, let us know and we will update instructions for you soon.
Cincinnati Bell Call Forwarding
Comcast Xfinity Call Forwarding
Consolidated Communications Call Forwarding
Lumen (formerly Centurylink and Level3) Call Forwarding
Spectrum Business Call Forwarding
Spectrum Mobile Call Forwarding
Verizon Wireless Call Forwarding
Xfinity Mobile Call Forwarding
Xtream Mediacom Call Forwarding