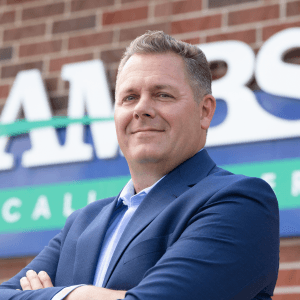 Disaster and Downtime: Rescued by Emergency Answering Services
Rarely are we ever prepared for natural disasters. Their devastation is product of their unpredictability. Should we have more advanced notice before a disaster strikes, perhaps we'd all be better equipped to face its impending realities.
But mother nature offers no such luck, and many businesses suffer pains that could have been prevented. Hurricanes Irma, Harvey, and Jose left $150 billion in damages, and many small business owners are still wondering how to rebuild.
In fact, FEMA reported that more than 40% of businesses never reopen after a disaster. And of those that do reopen, only 29% stay in business two years after a disaster.
Just like local governments, business owners need to have plans in place in order to respond to natural disasters. They need to be strategic to minimize their operational downtime and losses. And one of the key components of a disaster recovery plan is emergency answering services.
Do you have a plan for your business if the power goes out? Without functioning internet or phones, how will you be able to communicate with your customers? A key reason many small businesses struggle and fail after disasters is because contact with customers is often lost. But emergency answering services fill the void left after your own lines of communication are shut down.
---
See what an answering service can do you for you in our free infographic:
---
This post will walk you through how this facet of a typical answering service works, and help you prepare to keep your business up and running during a disaster.
How Do Emergency Answering Services Work?
An emergency answering service is a partner whose job is take calls on behalf of your business. They're available 24/7 to ensure that anytime a customer or prospect calls, they'll have trained agents on the other end of the line.
All your calls are forwarded to a previously-determined number, where these agents will assist your callers. And with the best answering services, these aren't just any phone operators. These agents are trained in your everyday protocols and emergency processes you've outlined with your partner. They'll screen your calls based on your needs and send messages to your team when appropriate.
With a dedicated team manning your phones, you can focus on addressing any necessary repairs following a disaster. You won't have to worry whether your customers will be able to reach you. You can direct your attention to getting your business up and running again.
How Will Emergency Dispatching Support Your Business?
The best emergency answering services will tailor call dispatching to your team with specific attention to your current situation.
Let's say you're forced to evacuate your offices for a several weeks and your staff is forced to work from home. With dispatching services, live operators will answer your calls on behalf of your business and forward necessary calls to your team wherever they are.
If your company offers 24/7 services and your customers have urgent needs, phones going down can translate to unmet customer needs. But with dispatching bridging the gap, your customers can reach someone and get the help they need at any hour.
What Happens if the Call Center is Also Affected?
If your emergency answering service partner is affected by the same disaster that's crippling your business, what should you do?
Hopefully your emergency answering service has multiple locations and backup systems in place themselves. For example, we have locations in both Florida and Michigan, and redundant phone and internet circuits in place with automatic fail-over. If one telephone carrier goes down, automatic fail-over to an alternate carrier is immediately put into place. For something like a systems failure, the affected system fails over to its redundant counterpart.
Data backups are equally important, ensure that all your call data is kept safe. As a best practice, answering services should backup all onsite data every 15 minutes and send nightly backups separate data centers in different regions.
Your emergency answering service partner should also have an uninterruptible power supply – with natural gas generators, for example – to minimize the potential effects on operations and agents are amid a disaster.
The Downside of Simply Forwarding Calls to Your Cell Phone
You do have the option of forwarding your office calls to your cell phone, and many business owners do just that. But with just one line of contact for your customer base, it's darn-near impossible to handle all of your calls alone. If your phone is tied up, you won't be able to take other calls, which may be more important than the one you already took. Of course, if you're on the phone, you also won't be able to focus on bringing your business back up.
Because emergency answering services screen your calls, they'll only forward you the calls that are most important – maintenance services calling to bring your power back on, for example.
Plan Ahead to Minimize the Damage of a Natural Disaster
With all of the issues you'd have to address in the event of a disaster, emergency answering services help reduce your responsibilities, giving you at least some peace of mind. They'll ensure that your customers are minimally affected by any natural disaster.
Hurricanes Irma, Harvey, Jose, and Maria have wreaked havoc on small businesses in Florida, Texas, and the Caribbean. But sadly, they're only the most recent examples of disaster, and they won't be the last. Don't let the next disaster affect your business. Partner with an answering service and create a disaster recovery plan to minimize the impact a disaster can have your company.
Discover the stats behind the benefits of answering services.