When Emergencies Strike, We Have Your Back
24/7 Emergency Answering Service
It would be great if we could get a heads up when a disaster is ready to strike. While it might not be something you think of on a daily basis, it's important to have a plan to keep you business running.
Even with a business continuity plan, many things can go wrong. Every incident is different and presents unique and unexpected challenges to your business.
According to
FEMA
, more than 40% of businesses never reopen after a disaster. Those that do reopen, only 29% were still in business two years later.
Having emergency answering service in place helps you avoid costly downtime.
How Emergency Answering Service Works
An emergency answering service is available for use at a moment's notice 24/7. You
simply
call forward your calls to a pre-arranged number at the answering service. When you receive a telephone calls, all the details about handling your calls are on the screen. Emergency and normal day-to-day protocols are available to the trained call center agents. Your calls
are routed
according to need and messages sent to your team how and when they need it.
Business Continuity Planning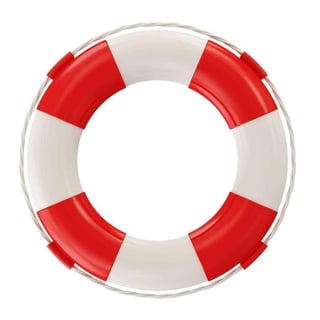 Do you have a plan for your business when the power goes out? How will your business
be affected
if you lose internet or phone service? More
importantly
, how will you stay in touch with your customers when a crisis occurs? Ambs Call Center's emergency dispatch answering service is the solution.
We will spring into action the moment you need our help. Our professional live operators will answer your calls in your business name. We will have your emergency protocol in place to handle your calls. If your staff needs to work from many locations, we can route calls and messages to them wherever they are. The call handling instructions we follow can
be changed
as many times as needed. When disaster strikes, the situation is fluid and we want to make sure our services adapt to your needs.
Answering Service plans start at only $59 per month. A small price to pay for piece of mind.
Emergency Dispatching Service for Customers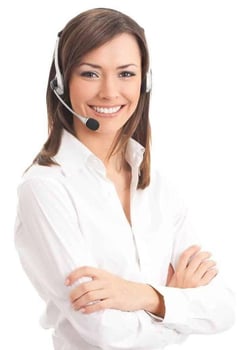 If your company offers 24/7 service to customers, having a way for them to reach you when needed is crucial. When customers have a problem that needs an emergency response we make sure you are ready to help.
Set your business apart by making sure your customers speak to a real live person whenever they call. Following your instructions, our team can sort out routine and emergency calls.
The emergency calls can then
be dispatched
to your on-call person.
If they aren't available to respond, we will continue escalation to make sure the message gets through to someone at your business.
You'll also receive real-time and daily reports of all calls. You can see your staff's response time, listen to calls online and how fast we answered the phone.
Keep customers coming back again and again. Customers love the piece of mind that you have their back 24/7. Chances are they'll refer you to their friends and colleagues.
Better Than Forwarding to Your Cell Phone
Using Ambs Call Center's answering service is better than call forwarding to a cell phone. Using only on-call cell phone is setting your customer service breakdowns.
Sending your calls
directly
to the on-call technician's cell phone means there is always a single point of failure
.
With a cell phone, only one call can
be answered
at a time, the rest of your customers go to voice mail. Using Ambs Call Center's answering service makes sure this never happens.
Ambs Call Center's friendly team of call center agents will answer every single call you receive
.
Stop losing business by people giving up on your cell phone voice mail.
Your Information How and When How you Need It
Ambs Call Center's emergency call dispatching includes several different information delivery options. You pick which ones best fit your needs.
You can choose to receive your information
differently
based on situation or preference. Here are some of our message delivery options.
Standard and Encrypted E-mail

Sent you your CRM software
Update On-Call Schedules in Realtime

If you have a rotating on-call person, you can take advantage of Ambs Call Center's on-call schedule web app
. It gives you the power to create your monthly on-call calender in minutes. Changes can
be made
in seconds.
The best part of all is that when you make a change, it updates our screens
instantly
.
It gives you instant control of the protocol followed by the answering service agents
.
Easy to Get Started
Ambs Call Center makes the process using an answering service effortless. We have a proven process that lets you take advance of the best practices for your industry.
We will create a plan that takes into account all your needs. Including telephone answering during business hours, overflow calls, urgent and emergency calls.