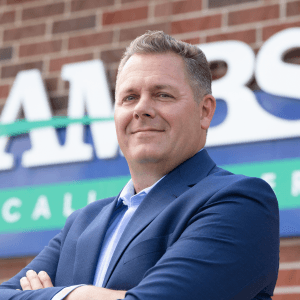 How An After-Hours Answering Service Can Improve Your Life
Don is the proud owner of a small business. He puts his heart and soul into managing his business and making his customers happy. He starts his days as early as possible to get a head start on the day; and he works late into the evening to plan for the next day and answer his customers' after hours phone calls.
Don "burns the candle at both ends," and it's starting to take its toll. His life as a business owner is starting to spiral out of control. His days seem to drag on, and his nights seem even longer.
Unsurprisingly, Don is starting to burn out, and he's not the only one suffering. His customers, employees and family are feeling the effects too. Don's having trouble focusing during the day, and when Don's home, he can be pretty irritable.
---
Does Don's story sound like your story? He's looking for an after hours answering service, and using this infographic to find the right one:
---
The symptoms of burnout are pretty clear, and it's something that many business owners experience. The story is slightly different for everyone, but the effects are almost always the same. There are solutions, however, and they may seem obvious once you've found them. The problem is, it can be hard to see the solutions in front of you when you're buried in running your business.
An after-hours answering service is one of those solutions, and it can transform your life.
The 3 Obvious Benefits Of An After-Hours Answering Service
Having the help you need to answer your customers' calls will help you save precious time and money, and keep your customers as happy as they should be. Here's how an after-hours answering service will benefit you.
1. Your Time
Like many business owners, Don suffered most from a lack of time. There are only 24 hours in a day, and after the time he put into his day, there weren't too many hours left over for his family or sleep. There are plenty of times when Don prioritized answering the phone during his son's baseball game. And there were plenty of times when he wasn't able to make his daughter's dance recital.

After he found an after-hours answering service he felt he could trust, Don got a great deal of his precious time back. He got some of his sanity back too. His evenings were no longer reserved for fielding customer calls – they were his own. Don discovered something new to him: you'll actually be more efficient if you work less (even though it sounds counterproductive.
2. Your Money
Your expense reports may not have a line item for hours spent, but there is undoubtedly a cost to constantly being available to answer the phone. Not only is that expense far more than the financial cost, but it can be difficult to define what that variable cost is to your business.
Most after-hours answering services are priced monthly, transforming a variable number of hours into a fixed cost. You balance sheet will be a true reflection of the cost of answering your customers' calls at any time of day – and providing the experience they crave. Without the responsibility of answering your phones after hours, you're also likely to increase your productivity, which will ultimately impact your bottom line.
3. Your Customers
As we just mentioned, an after-hours answering service helps to ensure that your customers will have an amazing customer experience. Not only will they speak with professional customer service representatives, but your answering experience will be strategic and standardized.

Most small business owners are incredibly experienced in their expertise, but don't have training and experience in customer service best practices. With a professional answering service, you'll maintain a consistently high level of customer experience and satisfaction.

The Underrated Benefits Of An After-Hours Answering Service
Your time, money and customer happiness are enormously important, but there's more to take away from partnering with an answering service.
For one, creating more time away from your business is healthy. You may put everything you have into your business, but you still need balance. Working less will increase your productivity, as we mentioned, and time away from the work can be therapeutic. Let's also not forget how hard it can be to "smile through the phone" late at night.
Without a need to put effort into answering your customers' calls, you can focus on your expertise – the skills you're best at; the skills that are the foundation of your business. Whether you're running a property management company, home service business, or work in a medical office, you do it because it's what you do best. Answering service providers are the same - they do what they do best, too. Professionals focused on the best customer experience will ultimately provide the best service to your customers.
Industries That Benefit From After-Hours Answering Services
Property Management
Most tenants are probably at work from nine to five, just like you. If they have an issue or emergency, it'll likely be when they get home from work or in the middle of the night. It's why an after-hours answering service is one of the best solutions for property management firms. These providers can connect tenants with your team if emergencies arise, and they forward non-critical messages to you to listen to in the morning.
Information Technology
Answering Service
If you're in the information technology space, it is crucial to be ready for service phone calls 24/7. Meeting your customers' SLA requires having resources and infrastructure that can be costly. Using an after-hours telephone answering service can be a great solution.
They can open up tickets, dispatch emergency issues, and provide friendly customer service 24/7
.
Let's face it, IT professionals may not be the best first point of contact at 3am for customers.
HVAC and Home Service
If you provide HVAC, plumbing, electricians and other common home services, you're likely performing your work during the day. This may be the best time for customers to call you. And if that's the case, you won't want to miss their call. Conversely, you don't want to interrupt the flow of your work. An after-hours answering service can make sure all of your calls are answered, and ensure you are only interrupted when absolutely necessary.
Healthcare and Medical Practices
Medical emergencies don't have schedules, and often happen after hours. But patients don't always know what is and isn't a true emergency. After-hours answering services with deep experience in healthcare are often the best solution for medical professionals. They know when to connect patients with medical professionals, and when patients can wait until morning.
Law Firms
People need access to legal advice at all hours. Often times, it is after hours phone calls that are the most lucrative for an attorney. Making sure that new clients calls
are answered
and handled
professionally
is key. These calls can immediately escalated based on severity of need. Callers can
be connected
to an attorney or the information can
be sent
via text, email or CRM. The intake process can
be customized
around your law practice's specialty.
There is no sense to run pay per click advertising if no one is ready to answer your calls 24/7. Making sure that you capture new clients with a call center is smart and
just
good business.
Get The Support You Need To Take Back Your Time
Especially if your busy season is around the corner – or if you can stand to take back more of your free time – a professional answering service may be your best solution. Remember, burning out is a real problem. But it often goes unaddressed – it is too easily rationalized away as a natural product of running a business.
Life won't get any easier until you have support. Just ask Don. That support doesn't have to be full-time help, either. Find an answering service provider that can lighten your burden and ensure your customers have an experience they can count on.
Need help determining which answering service is right for your business? Click below to download our free infographic and learn how to select the provider for you.