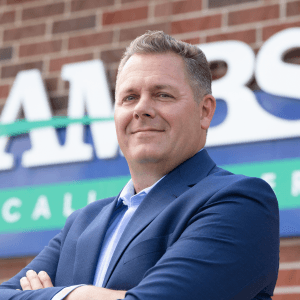 7 Ways a Real Estate Answering Service Helps You Close More Deals
If you aren't standing by to assist when a potential buyer needs your help, you could lose the deal. Yet for many real estate agents, spending more time on the phone simply is not possible.
If you are already dedicating your time to responding to the needs of your clients, and seek a way to be the hero to leads without putting in more work, have you thought about using a telephone answering service?
Here are 7 ways real estate answering services can help you close more deals - these benefits just might convince you to invest in an answering service.
1. Hiring an answering service supercharges your productivity.
The key to maximizing your profits as a real estate agent is to focus on the tasks that only you can do, while outsourcing the tasks that anyone can do. It's simply not necessary for you as a real estate agent to perform callbacks, schedule showings, or screen leads.
The right answering service will triage your calls, passing on important calls to take while answering routine questions and following up with clients whose needs they can meet without troubling you.
As a result, you will only take the calls you really need to take, and instantly regain much of the time you are spending scheduling appointments or following up with new leads.
When you redirect this recaptured time into mission critical tasks, such as showing available properties or marketing your available listings, you will increase the odds of closing a deal.
2. Real estate answering services improve your client satisfaction, leading to increased deals.
How many times have you waited until the end of the day to return a lead's phone call simply because it was the first time you got a spare minute to return messages? Have you ever thought about how this lengthy wait makes the lead feel?
Excited leads call real estate agents hoping to move forward quickly. They can easily get put off when a real estate agent fails to call them back in a timely manner. When the same lead can instantly speak with a professional receptionist who can either help them with their need or take a message, they'll feel better about the experience.
This positive impression goes a long way toward boosting client satisfaction, which indirectly helps you close more deals.
A satisfied client is more likely to refer you to friends and colleagues who need real estate services -- and the more leads that come your way, the more closings you'll do.
3. 24/7 service gets answers to customers outside of business hours, keeping the lead in your pipeline.
Leads might contact your office any time of day or night. Many would-be home buyers spend their evenings or weekends searching for the perfect home. At the moment when they most need your input, you are off the clock or busy with previously scheduled showings.
As a result, it's simply too easy to delay follow up and risk losing out on the lead to another agent who made the time to get in touch.
Using a real estate answering service can accommodate leads who contact you outside of business hours while preserving your free time and keeping your attention focused on the clients on your schedule. At last there's a balance that allows you to maintain your free time and be responsive to leads.
4. 24/7 reception services help you capture every lead.
Some real estate agents resist hiring an answering service because they enjoy taking calls themselves or simply don't want to spend the money. Unfortunately, this can cause you to lose out on leads.
Even if you are diligent about taking every call that comes in, how many times do you have to let a call go to voicemail because you're on the phone with another client or in an agency meeting?
Every time you miss a call, you risk losing a lead who either doesn't provide call back information or connects successfully with another agent before you can return their call.
When every call is answered by a professional receptionist prepared to take down every piece of information, you never have to worry about the leads you didn't get the chance to capture. Your answering service will pass on all the information you need to follow up with every new lead and close more deals.
5. An answering service keeps you connected to other brokers and agents.
Not only can an answering service help you connect with interested leads, it ensures you stay connected to the other brokers and agents in your niche.
The real estate business runs on referrals, and an often overlooked part of increasing your closings is gaining referrals from other agents who like and trust you. If you develop a reputation for poor communication skills because you are stretched too thin to follow up, you'll lose out on referrals from peers.
6. You can avoid burnout, enjoy a better mood, and make your best impression on clients.
While we've focused so far on the practical advantages of hiring a telephone answering service, let's not overlook the positive impact on your attitude.
When you're stressed, over-committed, and running from one appointment to another, it can be easy to become irritable or worried. In the long run, this can affect your mood and cause you to become burned out.
When you're stressed, you aren't able to provide the best customer service or make your strongest impression. When you are relaxed and balanced, knowing your answering service is working hard on your behalf, you can feel your best and really turn on the charm to close deals quickly.
7. You can customize your service to meet your needs.
Real estate answering services aren't one size fits all. You decide how you want receptionists to handle all calls, and you can change your mind at any time. This helps you provide the best service to clients while putting your personal touch on things.
From custom scripts for marketing purposes to custom call routing, you remain in control of client communication without having to take all the calls yourself.
Ambs Call Center has provided professional answering services for more than 80 years. We're a favorite of real estate agents who understand the benefits of 24/7 availability.