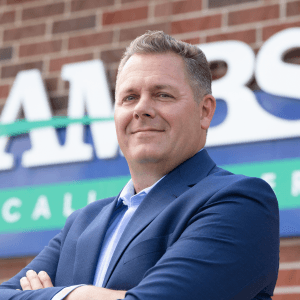 7 Great Tips on How to Choose an Answering Service
When looking for a telephone answering service, it's easy to be overwhelmed by the sheer volume of companies that show up on your Google search. Your likely to notice that most call centers providing answering service will offer up the same platitudes of 'Excellent Quality', 'Award Winning' and 'State of the Art Technology'. These items should go without saying as they are expected. Here are some tips you can use when making a buying decision.
Tip # 1 Beware of Same Day Activation

You certainly wouldn't hire a new employee and turn them loose with less than a day's training, right? The same holds true for the service that you select. They will be the front door to your business, brand and reputation.
It's critical to make a great first impression with a knowledgeable person on the other end of the phone line. Typical on boarding can range from a few days to a few weeks depending on the scope of your needs.
Tip # 2 Does the Answering Service Have Experience Serving Companies Like Yours?

If they do, chances are you will be able to take advantages of best practices and suggestions from their years of experience serving your industry.
It also means you will not have to babysit them to bring them up to speed on basic items when handling your calls.
Tip # 3 Make Sure They Really Do Care

Websites and brochures are great at touting quality and excellence. Trust, but verify. Inquire how they ensure the quality of the service that they provide to you.
Most reputable firms should have a full time call evaluator that listens to calls for each call center agent on a monthly basis.
As they say, customer service is a journey, not a destination. Ongoing coaching helps to hard wire service excellence. If possible ask to speak with them directly to learn what goes into an evaluation.
The firm you select should also participate in both ATSI and CAM-X award of excellence programs. These are "Secret shopper" programs for call centers.
Tip # 4 Confirm they have Multiple Locations and Power Back-ups

Makes sense right? When disaster strikes or the power goes out, they need to be available to take your calls. Confirm that the back-up power solution is a fixed unit with automatic fail over and doesn't run on gasoline.
We've even heard of an instance where a call center went down because their owner took the power generator with him on a camping expedition.
Tip # 5 Make sure "He Said, She Said" is a Non-Issue with Call Recording

Call Recording. It's a great tool to have if receive feedback about a call the service handled for you. From a risk management standpoint, it makes sense to work with a service that fully documents your calls. Be sure to inquire how easily you can access these recordings when you need them.
Tip # 6 Use a Family Owned Answering Service

Would you rather work with a company that reports to you or to their shareholders? If this question is important to you be sure to ask if they are a family owned answering service or if they are publicly traded.
Along the same lines, several venture capital companies are also snapping up call center companies, combining them with others they have purchased, and then flipping them. This is bad news for their customers as the various call centers they acquire are usually consolidated.
Most telephone answering services are owned by entrepreneurs who focus on have a hands-on approach as well as a vested interest in their customers' success.
Tip # 7 Stop in for a Tour

You can tell a lot about a company by making a visit to their offices. During your visit, ask to meet with the person who will be handling your account on a day-to-day basis.
Many companies look great on the web but in real life the actual presentation may surprise you. If a site visit is not feasible, as to get a virtual tour via FaceTime or from their video camera system.
There are many things to consider when selecting a telephone answering service. Hopefully these give you a good starting point.
The important thing to remember is to make sure that you are a good fit for one another. Always trust your gut.
If you found this helpful, you may also enjoy reading: