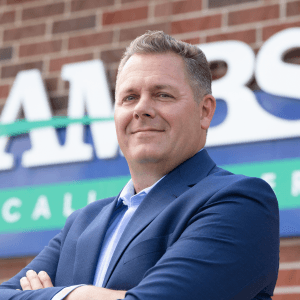 7 Qualities the Best Answering Service Companies Have in Common
Leading answering service companies share several key characteristics. Business owners considering hiring an answering service should deliberate over these seven qualities that the best answering service companies have in common.
1. Live Receptionists to Answer Your Calls
The best answering service companies offer live receptionist service to take your calls, and don't force your valued customers to endure automated solutions that offer little value and cause frustration for your callers. Wise business owners know the value of hiring an answering service to provide a virtual receptionist to answer their phone calls around-the-clock, 24/7. This starts with answering calls during business hours, as well as after hours, including evenings, weekends, and holidays.
This need is true for all businesses, but is especially relevant for services businesses that depend on repeat work from their customers. They know that one missed phone call after hours, can force an otherwise returning customer to seek solutions from a competitor. No one wants to lose the lifetime value of a customer because their phone call went unanswered or wasn't handled professionally.
2. Excellent Customer Service
Handling the live answering of phone calls is only part of the solution provided by the best answering service companies. They know they must offer the highest quality customer support, to both you and your callers.
With this laser focus on customer service, they can turn an average telephone call into a quality customer interaction. And as a bonus, customer service excellence can convert near misses into customer wins.
3. Connection Options
Whether you are a small business, large corporation, or Fortune 500 company, there are many ways to route your phone calls to your answering service. Popular solutions include forwarding to local phone numbers or toll free numbers. This applies whether you have one phone line or many.
Other advanced options include having your phone company route all your calls to your answering service on a permanent basis, have your line directly connected to your answering service, or tapping one of the sophisticated service offerings available through today's modern digital network.
4. Flexible Service Opportunities
Some answering services have a one-size-fits-all box that they force their clients to use, even if it doesn't meet their needs. Some business answering services do this, but the best ones don't.
Though after-hours telephone answering is the most common service request, other organizations, especially small businesses, need to have their answering service handle their phone calls during regular business hours.
Combining after-hours coverage with business-hours coverage, results in complete around-the-clock telephone communication service.
However, the best answering services don't lock you into one of these three common scenarios. Instead they let you pick when you want your phone answered. You can change your preference from day to day, even moment to moment, and you don't need to let them know—unless you'll send a high number of unexpected calls their way. Then a little advanced notice is helpful.
This flexibility allows you to tap your answering service for lunch-hour telephone coverage, as well as to fill in during illnesses or vacations. The bottom line is that when you receive a customer call, if you can't answer it, your answering service can back you up—or at least they should.
5. Call Center Services
The best answering services go far beyond providing answering service. They can also deliver many of the functions offered by large call centers. This might include taking orders, providing first-level help desk (customer service), or handling advertisement response.
Another popular communication option for companies of all sizes is appointment scheduling service. From sales organization, to service company, to healthcare provider, they all thrive when they have a full schedule.
Today's advanced answering service can remotely access your appointment setting software, using secure access over the internet. They can add, change, or cancel appointments anytime of the day or night. This gives their clients the best chance of keeping their schedule full, to result in high productivity, which produces maximum results.
In addition to these more common solutions, leading answering companies also offer customized services to meet the specific needs of their clients. Since each situation is unique, it makes no sense to list some of the possible specialized services. However, the key is, if you have a need for a specific type of telephone communication service, ask your answering service call center to see if it's a solution they can provide. The chances are, if you have a need, they can fill it.
Multiple Location Support
Many answering services operate from a single location. They may even tell you why they think this is a superior configuration. Though it might help them a bit if they lack management expertise, the bigger issue is that a one-location answering service becomes a liability in the event of a disaster, bad weather conditions, or an unexpected spike in call traffic.
A one-location answering service must deal with all these issues themselves, and usually they'll struggle to effectively do so. However, a multi-location center with integrated technology, can route calls to a different location in the event of unexpected problems. These can include natural disasters, man-made catastrophes, and pandemics. This also allows them to maintain service quality during snowstorms, ice storms, and flood-producing rains.
A multi-location answering service can adeptly deal with these situations—often to the point of their clients not even realizing something unusual occurred. However, a single location answering service will struggle—often unacceptably—to keep up.
A Long History of Success
Last, the best telephone answering service companies have a long record of success. They've been in business for decades, having proven themselves repeatedly to provide sought-after solutions and much-needed outcomes to their clients.
They've demonstrated that they can adapt to ever-rising client expectations. They can also anticipate market changes, blazing a new path to provide enhanced customer service excellence each time the bar rises or new opportunities emerge.
Conclusion
If you just want your phone answered, you can go with about any answering service.
However, if your customers matter to you, if customer service matters, and if the future of your organization matters, then the smart move is selecting a leading answering service that offers these seven key best-in-class characteristics.
These leading answering services have live receptionists to handle your calls, offer excellent customer service, and give you flexible connection choices. In addition, they provide powerful service options, have experience in advanced call center services, and can tap into their multi-location network for backup support. Last, select an answering service with a long history of success. They've proven themselves in the past, and they'll continue to prove themselves in the future.
Isn't this who you want answering your phone calls?
For more information, check out this free resource, "How to Select an Answering Service."