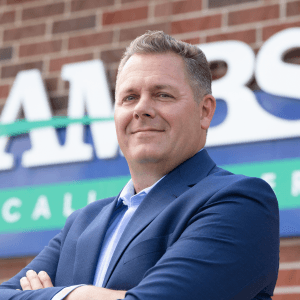 What is an Answering Service?
Have you ever had conversations with prospects and realized they didn't have a true understanding of what your business can do for them and how you'd do it? Some prospects may not know the best ways to shop for services in your industry. Answering services aren't rocket science, but they too are more complex than they first appear.
---
Learn how to select the right answering service for your business with our insider tips.
---
This article helps clarify any confusion and help you gain a clear understanding of what an answering service is, what it is not, and why a business may need such support. Every business is unique, of course, but with a better grasp on the answering service industry at large, you can then better determine which kinds of partners would be most suitable for your business and customers.
What is an Answering Service?
Fundamentally, an answering service provides customer service and answers customer and prospect calls on behalf of businesses. Many answering services offer quite a bit more support than that though.
Such providers employ teams of customer service agents who are equipped to connect callers to your team members, take (and forward) messages, schedule appointments on your behalf, address your callers' non-technical questions, and even take sales orders.
As with many outsourced business services, it can be difficult to give up the control of managing a responsibility in-house. Answering service providers are well aware of this hurdle, and the most effective partners have developed their services to account for that barrier. Comprehensive on-boarding processes make such a transition as painless as possible, effectively defining your objectives to create the ideal caller experience that uncovers the information you need to succeed.
What is Not an Answering Service?
If you're looking for hired help, an answering service might not be right for you. It is a partnership that necessitates an understanding of how your business works, the responsibilities of your team members, and the needs of your customer segments. A partner can't do it alone. Such knowledge is instrumental to providing a level of service that has true impact on your business.
Without a high call volume – generally more than 200 calls per day – it is impossible for an answering service to promise you deep product knowledge. While an answering service can answer FAQs for your callers, 200 calls per day is a good benchmark for when expanded product knowledge becomes feasible.
Telemarketing is another service that's often mixed in with answering services by consumers, but it is not a core part of answering services. Some providers may offer such a service, but they typically won't make high volume outbound calls on your behalf.
What Do Answering Services Do
An answering service business has two different consumers to support: your business and your own customers. In the case of a healthcare practice or hospital, this means the administrative staff of the hospital is one customer, and the patients of the hospital are another.
For the administrative staff, the answering service may provide (among other things) prompt communication, customer service assistance during off-hours, and a portal that an admin team can log into to review past and current messages. To serve your needs, a partner assesses your success with internal metrics and analysis of your call flows and processes. They will recommend ways to improve your customer service experience and maximize your investment in your answering services.
For the patients of a healthcare practice, an answering service answers common questions, directs patients to appropriate staff members, and provides a patient experience that makes them feel supported and valued. The customer experience is essential to any business, which is why a partner invests so much time in understanding a customer's needs.
Who Could Benefit from Answering Services?
Answering services are typically a good fit for small- to medium-sized businesses, but some providers have the scale and capabilities to address the needs of larger businesses. Typically speaking, it makes for a better investment when smaller companies partner with professionals, rather than to staff and train in-house teams.
Certain industries commonly partner with answering services, too. Ambs works most with industries such as:
It's up to you to do your due diligence and learn which is best for your company. And that may start with determining how much an answering service will cost. The answer to that question depends on your call volume, but it's not hard to find out. Most answering services offer volume-based plans that start at roughly $100 dollars/month.
Now that you know what an answering service is and can do, you can figure out if your business needs its support. If you find yourself or your team getting calls late at night, on the weekends, or during busy working hours, an answering service will likely benefit from working with an answering service.
If you found this helpful, you may also enjoy reading: