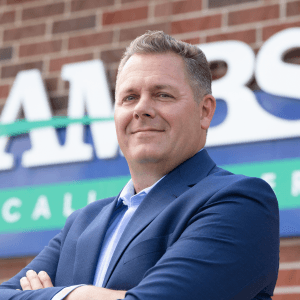 Medical Answering Services: A Must-Have for Healthcare Providers
While few people are happy with the current state of healthcare in the United States, one ray of sunshine comes from the growing role medical answering services and healthcare call centers play in providing professional, personal care and attention to patients and their caregivers.
Most everyone knows a medical answering service takes messages for patients who call after-hours. What they may not know is that an answering service can do so much more.
---
Get answers to your toughest questions about choosing a medical answering service. From HIPAA compliance to pricing, our free guide covers it all.
---
More Than Just Taking Messages
Here are some other awesome benefits that medical answering services can provide:
On-Call Dispatching
When a caller has an urgent medical situation, they may be directed to the ER. But what about situations that fall between "go to ER" and "call the office in the morning?" In those instances, the answering service can contact the proper on-call person.
The method of contact follows the on-call person's preference. Options include a home phone, cell phone, text message, or email.
In most cases the healthcare provider has the answering service give the patient's contact information to the on-call person. The on-call person then contacts the patient directly. An alternate scenario is for the answering service to connect the on-call person to the patient.
Regardless of the protocol, the on-call person can provide fast after-hours help to the patient.
Appointment Scheduling & Reminders
Sometimes callers want to schedule an appointment for the next day. They're anxious to snag the first available slot. While they could plan their morning to jump on the phone the moment the office opens, a better approach is for the answering service to schedule the appointment.
A benefit of this is the answering service can also take cancellations. While no practitioner wants a cancellation, it's better than a no show. Plus, the sooner you know about a cancellation, the sooner you can fill it. The medical answering service plays a key role in making this happen, and they can do this 24/7.
Medical answering services can also remind patients of their appointments. They answer basic questions, such as the time to arrive or the location of the procedure.
The results of appointment reminders are fewer missed appointments and a more efficient schedule.
Secure Text Messaging
Most health care providers send text messages and emails throughout their day. Unfortunately many are choosing unsecured methods of transmission.
Embracing technology to increase the speed of health care is a good thing, but only if it's done correctly.
Medical answering services can provide

secure text messaging that works by hosting encrypted PHI on hosted secure servers. The phones then access this secure data via the secure texting app.
This is a great solution for medical practices where most providers use their own phones. It fits in
perfectly
with
BYOD
policies in place at large health care organizations.
Secure text messaging makes it easy for healthcare providers and staff to text each other via an encrypted smart phone app. All messages are sent and stored in a secure server where they can be checked easily by the receiver.
Seminar & Class Registration
Medical call centers can register attendees for various classes and seminars, such as wellness classes, navigating insurance options, nutrition seminars, exercise classes, and so forth. They can capture registration information, attendance numbers, and possible billing information.
Patient Preregistration & Follow-Up
Patients can preregister for tests and procedures over the phone and in advance of their appointment time. This speeds up the process on the day of their appointment and reduces stress. Everyone gains from patient preregistration provided by your answering service.
The Affordable Care Act (ACA) puts tremendous financial pressure on hospitals to reduce avoidable hospital readmissions. Strategically timed post-discharge phone calls by your answering service can help patients avoid a return trip to the hospital and identify those patients who may be at risk of making a repeat visit.
Nurse Triage Answering Service
While normal answering service staff isn't qualified to give out medical advice, a nurse triage answering service can. Licensed nurses follow carefully established medical protocols to assist concerned patients and their caregivers, over the phone, to assess symptoms and determine the best action to take.
Medical answering service have become a critical communications channel for health care organizations. All at a fraction of the cost of building an internal call center. The answering service helps patients receive better access to care.
Be careful, though. Not all answering services can provide all these services or do them well. If you already have a medical answering service that doesn't meet these standards, here are some signs that you might need to switch:
Signs You Need to Switch Medical Answering Services
Often your answering service is the patient's first impression of your practice, and it can shape whether their experience is positive or negative. So how do you know if your current medical answering service is providing sub par service?
1. Your Patients are On Hold Forever
o one likes being on hold. And frankly, most people won't put up with extended wait times – they will hang up. If your patients need to schedule an appointment, or worse, if they have an urgent need, the last thing you want is for them not to be able to get ahold of you.
If you are receiving complaints about unreasonable wait times, don't ignore them. A professional and reputable call center will have a system to handle all phone calls promptly and efficiently.
2. Emergency Calls are Mishandled
Not all medical answering services are created equal. If your service provider did not receive training on how to handle medical situations and emergencies, they are likely doing more harm than good. The answering service staff must be aware of your emergency policies and have set standards for directing your patients' calls. You don't want doctors being woken up in the middle of the night when they aren't on-call or have the wrong doctor notified of an emergency.
If you hear that a patient's emergency call was handled incorrectly, take action immediately. Do your best to make things right with your client and do what you can to make sure the situation does not happen again. Have calls recorded and regularly reviewed to ensure accuracy and professionalism.
3. Agents are Rude
You've worked hard to gain the trust of your clients. Don't reward their business with rude phone operators. One way to avoid this is to make sure the company you hire uses a thorough vetting process when selecting new agents. Set clear expectations on how you want them to treat your patients, how frustrated customers should be handled, and how to best provide a positive experience. Again, make sure that there is a review process so you can verify your patients are treated with respect, patience, and understanding.
Rudeness is unacceptable and should not be overlooked. Your reasonable expectation is that your customers will be delighted with the service they receive. The hope is that they will assume the people answering the phone are simply members of your staff.
4. Patient Data is Repeatedly Incorrect
Misspellings and incorrect information are generally annoying, but when it comes to patient data, it is unacceptable. Accurate patient records are an essential element of having a professional and reliable practice. With how often your staff has to look up patient data in the Electronic Health Record (EHR) database, it's important that the information they find is meticulous and accurate. This information can be as simple as spelling names correctly to as vital as noting allergies and prescriptions.
Repeat mistakes should not be dismissed – don't settle for a sub par service. Not only can these mistakes make your practice look negligent, but it can also hinder the care of your patients.
5. They aren't HIPAA Compliant
Don't mess around with HIPAA compliance. Data security is more important than ever, and it's vital that your practice's information is kept private. Take the necessary steps to verify your call center is consistently up to date on HIPAA best practices. After all, if a mistake happens, it doesn't matter if you knew or not – you could be subject to hefty fines – or worse, lose the trust of your patients.
Ask your provider about their standards for handling text message notifications. To be HIPAA compliant, they must use an encrypted text messaging app to send protected health information. While this may not be the first thing you think of when it comes to finding the best medical answering service, it should not go overlooked.
Medical answering services have become critical communication channels for health care organizations, all at a fraction of the cost of building an internal call center. Answering services help patients receive better access to care and practitioners to provide better, timelier, and more effective healthcare attention. Truly a win-win scenario for today's high performing healthcare organizations.
Want to see how your medical answering service provider stacks up to the competition? Download this checklist to compare:
If you found this helpful, you may also enjoy reading: