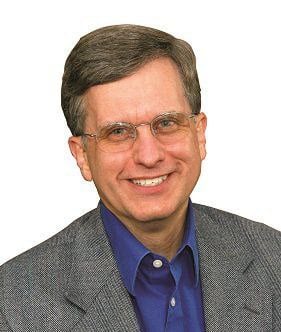 Medical Answering Services Enhance Patient Care Coordination
Patient care coordination means different things to different people, from provider to patient, and from insurer to the network that connects them all. Regardless of how you define it, everyone's goals are the same: enhance quality, streamline the provision of services, increase efficiency, and reduce costs.
Many facets exist when it comes to patient care coordination, but at the center sits the doctors answering service. With their around-the-clock coverage and sophisticated healthcare services, answering services play a critical role in coordinating the healthcare of patients, from telephone nurse triage to medical answering service and everything in between.
Consider some of these options:
---
Get answers to your toughest questions about choosing a medical answering service. From HIPAA compliance to pricing, our free guide covers it all.
---
24/7 Communication
Medical answering services are available 24/7 to take calls, provide information, and serve patients. This allows patients to call when they have a need and as their schedule allows.
No longer must patients and their caregivers wait until the next business day to handle a key task that can be better addressed sooner than later. No longer do they need to take time at work, from their employer, to contact a provider or company that is only open when they are working.
Answering services, with always-available accessibility, stand as the central communications resource for all things healthcare.
Telephone Nurse Triage
A clinic, even with extended hours, is still closed for more time in a 168-hour week than it is open. Unfortunately, people don't become ill or have medical concerns that align with a clock. Statistically, it's more likely for people to have a healthcare concern when a provider is not available than available.
Telephone nurse triage centers provide nurses to talk with concerned callers. They can offer suggestions for care from home remedies to over-the-counter medicines to recommendations to escalate treatment, all based on patients' symptoms and in accordance with established protocols.
Best of all, telephone triage centers are available 24/7, whenever a need arises.
Schedule Appointments
Too often people's health conditions worsen in the evening and into the night. They decide they must make an appointment and count the hours until the office opens in the morning.
But with healthcare answering services that operate twenty-four hours a day, a patient can call at 3 a.m. and snag the first available appointment. Now he or she can have piece-of-mind and better plan their day. This also benefits healthcare providers, as they can better fill open shifts to boost their effectiveness.
Find Providers
Healthcare answering services can also operate a physician referral service. This allows callers to find a provider according to specialty, location, and even payment options or insurance requirements. This allows a patient to find the ideal provider with a single phone call.
Then, when coupled with appointment scheduling, the caller can book an appointment with their new provider, while still on the same phone call.
Secure Messaging
Modern healthcare answering services use secure messaging for all their healthcare and sensitive communications. This keeps protected health information (PHI) safe and in compliance with HIPAA (Health Insurance Portability and Accountability Act) regulations.
Post Discharge Follow Up
Contacting patients after a hospital stay or procedure provides an opportunity for patients to ask follow-up questions, for nurses to assess changes in recovery, and for everyone to address potential problems before they become serious.
If you found this helpful, you may also enjoy reading: