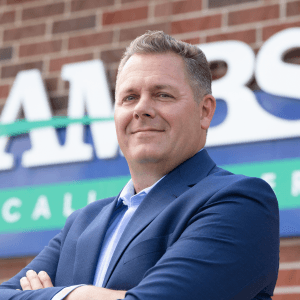 How to Avoid the Biggest Problems with Medical Answering Services
Looking for a medical answering service can be a bit distressful, especially if you run a medical practice. You want a partner that can provide the same level of quality that your own team does, especially as your patient experience bears more importance than ever – Health insurance companies will downgrade practices and health systems with poor patient feedback.
With call centers and answering services, there are real dollars at stake. But finding and identifying a partner with the level of quality you need can prove more difficult than it should. And sometimes, you won't know until it's too late. But if you know what traits to look for in your search, you can more easily weed out the answering services that are ill-fit to support your practice.
---
Get answers to your toughest questions about choosing a medical answering service. From HIPAA compliance to pricing, our free guide covers it all.
---
The following are the most prominent problems you should avoid when assessing any medical answering service.
Poor Communication and Reliability
If you were a patient – and even doctors see other doctors – you want to address your health problems as quickly as possible. But answering services don't all provide the same level of communication. They may not answer the phone quickly and their customer service reps may vary in quality and professionalism.
One sour phone call can leave a sour taste in your patient's mouth, and it makes a poor impression. Your practice – any practice – expects a level of professionalism equal to or greater than your own team. With answering services, reliability is how quickly:
Patients' calls are answered
Patients are connected to a manager, nurse or doctor
Messages reach your practice
If you aren't connected with a patient with an immediate need or don't quickly receive an important patient messages, you run the risk of losing that patient.
For starters, look for medical answering services that provide guaranteed "time to answer," likely a certain number of rings. Then look for partners that provide immediate access (or a guarantee) to messages.
Absence of HIPAA Compliance and Proper Training
If call center employees are not trained on HIPAA, they can be a liability to your organization. Security and patient confidentiality is paramount in the healthcare industry. And while your practice may be careful with your patient data, your service providers may not provide the same level of care and attention.
The answering service industry has a high turnover rate. People come and go often at many call centers, and that may compromise their ability to provide great and proper customer service. Your partner would ideally have a fair amount of experience working with medical practices and healthcare companies.
The first sign of reputability is a HIPAA compliance designation, and any partner should be able to provide documentation in this regard. Experience in healthcare is a big sign too, but having long-standing employees helps too. An answering service should also provide their reps proper training on when to transfer calls and how to determine if something is a true patient emergency.
A Lack of Thorough Documentation
All of your patients' calls to your answering service should be recorded so you can listen to them if need be. And customer service reps should have thorough notes and any other documentation on every call. This is especially important for HIPAA compliance, but in general, it's nice to have in case of audits and internal reviews.
If a call center can't provide documentation at your request, and if you can't access call recordings at any time, that provider won't be able to give you the comprehensive support you likely need.
No Support Beyond Answering the Phone
This one is simple, yet so important. The fundamental reason you're looking for a partner is so you can rely on a team to answering your phone calls. But just reliably and quickly answering the phone is the baseline. An answering service should provide your practice much more.
There are many other ways a call center can provide support. Beyond the ability to thoroughly document and record patient calls, an answering service may be capable of:
Delivering messages over secure text messaging
Scheduling appointments and sending reminders
Pre-registering patients to your practice
Triage services from URAC accredited nurses
Before you settle on any medical answering service, get a good feel for what services are available in the market. You may be surprised by some of the help you can receive.
Short or Rushed On-boarding
This is a sign that often comes a bit late, but if you inquire about an answering services on-boarding process, it could help you weed out call centers that are ill-suited to support your practice.
Healthcare organizations can be very unique, of course, and learning all about your practice will take time. A rushed on-boarding process typically indicates that a service is under training their team, and we've outlined the importance of training.
Make sure your partner includes you as a key stakeholder in their on-boarding process. Because without you, your partner can't truly know what your patients should expect when they call.
Properly Compare Medical Answering Services
If you don't fully vet or trust a service provider, they can have a deep and negative impact on your practice. But a great partner can streamline your operations and enhance your patient experience.
Finding the right answering service is an instrumental task for your practice. And if you still have questions about the process, read our medical answering services guide to find the answers to your most pressing questions.
If you found this helpful, you may also enjoy reading: