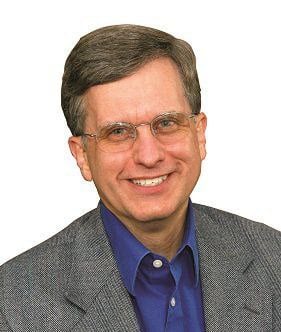 4 Reasons Why You Need Secure Text Messaging

If you're in health care, you know about the importance of HIPAA, which mandates the safeguarding of personal health care information
.
This
requirement
also applies to your medical answering service and the information they collect from your callers, including each time they send you a text message
.
Your medical answering service knows about this and makes sure all the text messages they send to you are secure
. And if they don't do this, then it's time to find a medical answering service that does.
Secure Text Messaging

is Required
HIPAA regulations are widespread and far-reaching, covering many facets of data collection, storage, and transmission
. This includes text messaging.
Sending a text message that contains non-secured personal health care information over the airways to a non-secured device is a violation of HIPAA regulations
. Doing so is illegal and can result in fines.
Under HIPAA your medical answering service
is defined
as a business associate (BA),
your
business associate
. As your business associate you are responsible for what they do.
You are on the hook if they send you non-secured text messages. You can't claim ignorance or blame them. The blame falls on you.
The legal rule is to only use encrypted text messaging when sending health care information
.
Secure Text Messaging is Ethical
Would you post personal health information about one of your patients on social media
? Of course not. As a health care provider that would be unethical.
Yet sending or receiving a non-secured text message about your patients' medical situation is almost as bad
.
A text message winds its way through the internet and then transmits over the airways, both of which are vulnerable to interception
. Then that information remains on your messaging device.
What if you lose your smart phone or tablet? Then anyone who finds it can read all about your patients.
The ethical
requirement
is to only use secure text messaging when sending health care information
.
Secure Text Messaging is Respectful
Aside from the legal and ethical ramifications of being careless with personal health care information there is the professional necessity of treating patients with respect
.
This includes how you handle the information you have about their medical situation.
Every practitioner knows to respect the privacy of patients by not divulging personal information, but that is
essentially
what happens with each non-encrypted text message
.
The respectful
requirement
is to only use secure text messaging when sending health care information
.
Considering these legal, ethical, and respectful ramifications combine to build a strong business case for the importance of only using secure texting when it comes to your patients' personal, private health care information
.
It also avoids HIPAA violations, acts
ethically
, and conveys respect, making it a good procedural policy from a practical business perspective
. It would
be shortsighted
to accept anything less.
Make sure you and your medical answering service only use secure text messaging. It's good business.