How to Select an Answering Service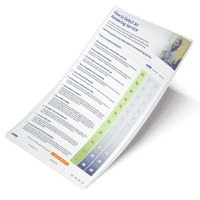 Almost every call center will tell you about their outstanding service, recognition and awards, and state-of-the-art technology. But that's just icing on the cake. You need to know what it will really be like to work with them long term.
To help you find the best call center for your company, we've created a handy checklist, How to Select an Answering Service. This helpful guide shows you how to dig deeper to see which answering services truly measure up.
This checklist will help you to:
Make sure you don't overpay

Ensure your data is safe

Identify call centers that understand your organization

Discover any surprises before you sign a contract
Be prepared and knowledgeable. Fill out this form to get your checklist.