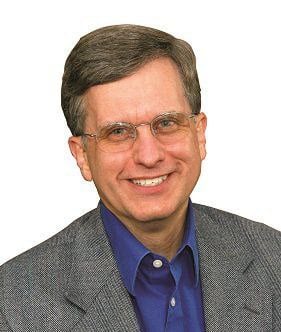 What Does a Virtual Receptionist Do?
Some people think a virtual receptionist is a piece of automated technology that answers phone calls. This couldn't be further from the truth. In reality they are a real person ready to help when you need them.They are trained in telephone etiquette and customer service skills to delight your callers. They will answer the phone in your company name, representing you and your company as a friendly and knowledgeable person.
The virtual part means they aren't actually in your office. Though your callers will perceive it, your receptionist isn't actually there. Their presence is virtual, but the professional phone services they provide are very real. And your callers won't know the difference.
A virtual receptionist can…
Answer Your Calls When You Need To Focus
Sometimes you need to finish a quote right away, prepare for a meeting, or meet a pressing deadline. A telephone call, no matter how important, will keep you from accomplishing your mission on time. But a ringing phone is distracting, ignoring it is hard, and not answering it is rude to callers.
They can handle those calls for you. Then you can complete your urgent work on time and without interruption. It's that easy.
Answer Your Calls When You Are Busy
What happens when the phone rings while you're meeting with a client, participating in a conference call, or talking on the phone?
You hear the phone ring. Your client or prospect hears the phone ring, too. It can be distracting. It's also a bit embarrassing that you don't have a more professional communication solution in place.
A virtual receptionist is your professional solution. Let them attend to your phone calls while you attend to business. It's an elegant solution to a perplexing problem, which preserves your image as a business professional.
Answer Your Calls When You Are Out
If you're not in the office and your phone rings, no one hears it. But the caller knows, and it doesn't convey a professional image.
Yet you can't be in two places at once. You must meet with clients and sometimes have to leave the office to make things happen. But don't leave your phone alone.
Leave your ringing phone with your virtual receptionist, who will care for it while you care for the rest of your business.
Answer Your Calls When You Are Closed
A final consideration is evenings, weekends, and holidays. You've worked hard and need the time off. You strive for work-life balance, so a phone call interruption when you're not working is unacceptable.
Yet ignoring the call could lose you a client or future business. What should you do?
Enjoy your time off and protect your personal life when you turn your phone over to a professional. They can keep your business going 24/7 even if you're not a 24/7 worker.
They are the ideal solution for the entrepreneur, as well as small to medium sized businesses. Your virtual receptionist is scalable, cost-effective, and available on demand. Hire yours today.
If you found this helpful, you may also enjoy reading: