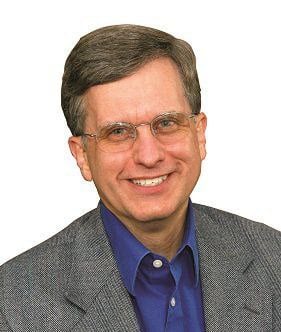 When Is Your Virtual Receptionist Available?
When you hire an employee to answer your phone, that person works about forty hours a week, minus breaks and lunch, and doesn't work the remaining 128 hours. That's a lot of time when your phone isn't covered.
You may wonder about coverage when you hire a virtual receptionist. That's a great question, and the answer is simple. They answer your phone whenever needed.
Here are some examples:
Answering During Lunches and Breaks
If you have a staff receptionist, that's great. But what happens when your employee takes a break or goes to lunch? (Or goes on vacation, takes a personal day, or calls in sick?)
Your virtual telephone receptionist is standing by, at the ready.
During Business Hours Answering
Alternately you may not have an employee to answer your phone during the day when your business is open, so you tap a virtual telephone answering service to handle those calls for you.
Regardless of your hours, be it 9 to 5, 8 to 5, or even extended hours of perhaps 7 a.m. to 8 p.m., they are available to take your calls.
After Business Hours Answering
Another scenario is when your staff answers your call during the business day and then goes home. Hire them to answer your calls the rest of the time: evenings, third shift, and weekends.
Telephone Answering on Holidays
Covering your phone calls on the holidays has never been easier. Any holiday. This includes the major ones like Christmas, New Year's Day, Memorial Day, Fourth of July, Labor Day, and Thanksgiving. Your virtual receptionist can also cover Christmas Eve, New Year's Eve, Good Friday, and the Friday after Thanksgiving, too.
How about President's Day, Veteran's Day, Martin Luther King Day, Columbus Day, Valentine's Day, and St. Patrick's Day? You're covered for those, too—if you need it. And if not, no worries.
That's right. Your employees are free to spend time with family on any of these holidays because your virtual receptionist is on the job. No one needs to hang out at the office in case an important call comes in. Everyone's happy.
On Demand Telephone Answering
But there's more. If you're stepping out for lunch and need your phone answered, your virtual receptionist can cover it. If you have client meetings tomorrow morning, no problem, you're covered.
What about vacation? Covered? A day off? Covered. A sick day? Covered? Even if your phone answering needs vary and are unpredictable. No hassles. No problem.
24/7 Telephone Answering
And there's one more option. Your virtual telephone answering service can provide around-the-clock, seven-days-a-week coverage, also known as 24/7. It's available for your calls twenty-four hours a day, seven days a week.
And for some businesses and busy entrepreneurs, around-the-clock coverage is exactly what they need.
Regardless of how often or how infrequently you need your phone answered, your virtual answering service is there for you. And unlike someone on your payroll, who receives a paycheck no matter how often the phone rings, you are only charged for the time actually worked.
It doesn't get any better than that, which is why virtual receptionist service is now so popular.
If you found this helpful, you may also enjoy reading: