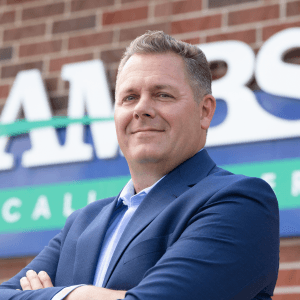 When Should You Use a Virtual Receptionist?
A virtual receptionist is a real person who answers your phone but who isn't stationed in your facility. They are, in essence, virtually present. But even though you can't see them sitting there at your front desk, they're always available to take your calls whenever you need them to.
The virtual aspect of the service doesn't mean this is an automated solution or somehow less than what a human being can offer. What you get is personal, professional, quality telephone support for your organization. They'll do all this and more; it's just that they do it from a remote location.
---
Wondering what else a professional answering service can do for your business? Find out in our free infographic:
---
Here are some common applications that these remotely located switchboard operators are perfect for. If your business has any of these needs, then having a virtual receptionist is an ideal solution:
Cover Breaks and Absences
When you hire a receptionist to answer your phone calls, you expect them to be available and to do their job. However, it's amazing how often they can't do what you hired them to do and the number of things that get in the way to keep them from answering your phone when it rings.
First up is breaks and lunches. At minimum you offer a fifteen-minute morning break and a fifteen-minute afternoon break. Plus, there are lunches. This might be an hour long or at least thirty minutes. Already we've identified at least one hour each day when the person hired to answer your phone can't do so.
You also provide sick days, personal time, and vacation. This adds up: two weeks of vacation, plus five days to cover illnesses, and another five for personal time. This results in a month's worth of work that your staff receptionist is being paid for but not answering any calls.
This means you're paying someone for a lot of time when they're not working. Plus, you need to draft someone from your staff to cover all these openings and answer the phone calls that your receptionist can't. Unfortunately, no one wants to do that, because they weren't hired for that job.
So you look for another solution. When you outsource these receptionist duties to an answering service that provides phone operators, you smartly avoid needing to cover all this time off.
Overflow Calls
Sometimes your staff receptionist sits at your front desk with little to do, trying to fill the idle time with productive ancillary work. However, at other times, calls come in faster than they can answer. What do you do when this occurs?
There are two common solutions. Neither one is good. The first is to ask your other staff to pick up the slack. But you already know this won't work, because you can't get them to cover breaks or lunches.
The other solution is to hire a second receptionist to be available when things get busy. However, this is a costly solution for a problem that may only occur for brief periods of time throughout the day. Plus, it only represents a small number of your total incoming calls. Hiring more help is an expensive solution to answer these extra phone calls.
Again, you can tap the services of an off-site telephone receptionist to handle these overflow calls when they come in. And the brilliant thing about outsourcing these calls is that you only pay for the time actually worked. This means if they're not answering calls, they're not on the clock—or your payroll. You only pay for the work they do.
Back Up Your Staff
A similar situation occurs when something keeps your telephone receptionist from answering your calls. But this isn't during breaks and lunches or in an overflow situation. It occurs when they're distracted by some other activity or event. This could also happen if they're assigned other tasks that may periodically take them away from the front desk.
In any event, your receptionist is there in your office but unavailable for that moment in time. The telephone rings, but no one is available to pick up the receiver. In theory, this should never happen. In reality, it does.
While you try to avoid it happening at all, it's still going to occur. And since you don't have staff to handle overflow calls or employees willing to go beyond their job description to pick up the phone and say, "Hello," you need another solution to answer these unanswered calls.
The good news is that a receptionist service provided by many quality answering services is the ideal solution to back up your staff. Again, you don't have to pay them to be ready; you only pay them for the calls they take. It's a no-brainer.
After Hours Phone Coverage
If you hire a person in house to answer your phone calls, at best you'll get thirty-five hours of coverage per week. That's a start, but there's 168 hours in each week. This means that over 75 percent of the time, your receptionist is not available should your phone ring.
Although there was a time when people would be content to wait until regular business hours to place a phone call, those days are long gone. Nowadays, when people want answers or have a need, they expect solutions right away. They assume you'll answer your phone whenever they may happen to call, be it day or night, weekdays or weekends, and even on holidays.
You would need to hire four more people to cover these remaining hours each week, but this is an expensive solution, which is seldom cost-effective.
What is cost-effective, however, is to outsource these afterhours calls to a company that provides remote receptionists. From their modern call center location, they'll be standing by, ready to take your calls when they come in: second shift, third shift, weekends, and holidays, too. It's an inexpensive solution that's foolish to dismiss.
Around the Clock Answering
Of course, once you have this service in place to handle your after-hours calls, you can just as easily expand the coverage to include regular business hours, too. And why not? People expect 24/7 availability, and your virtual phone staff can provide it during the working day, just as well as they do all the rest of the time.
If your remote phone staff is trained to take your calls after hours, it's one small step for them to add daytime coverage. And unlike your in-house receptionist, who's on the clock regardless of how many calls come in, your virtual staff only charges you for the time they're on the phone. For a fraction of the cost, this virtual phone answering solution will provide the same level of coverage, and perhaps do it even better than your own staff. What a deal!
All of the Above
Combining these options, you have a total package of uninterrupted phone support, with around-the-clock coverage, 24/7. You may wonder what this is going to cost, but the answer will surprise you. Whereas hiring just one full-time receptionist for your business may have a total cost of $25,000 a year or more, tapping the remote phone coverage of an on-demand receptionist service usually comes in at only a couple hundred dollars a month, depending on the number of calls answered.
Given these numbers, it may make financial sense and operational sense to outsource your telephone receptionist duties 24/7.
A virtual receptionist, from a professional telephone answering service, can provide any or all of these services for you. The cost is low, and the quality is high. Imagine having every call that comes in to your business answered by a real person, who provides professional quality phone support service, 24/7.
With a virtual receptionist you can get all this and more. What are you waiting for?
If you found this helpful, you may also enjoy reading: