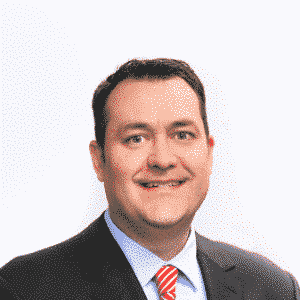 Do You Need a Virtual Receptionist for Your Phone?
The idea of a virtual assistant has been an attractive option for several years to help entrepreneurs and small businesses achieve more in less time and at a lower cost. But the increased efficiency through virtual assistants is gaining traction among medium and larger businesses as well.
A virtual assistant is a remote worker who can handle both routine clerical tasks and more complicated repetitive tasks for time-strapped business owners and entrepreneurs.
This may include screening email, handling customer service requests, monitoring and posting to social media, adding blog posts, optimizing web content, and any number of other similar tasks.
Wouldn't it be great if you could hire a virtual assistant for your business telephone? Well, you can. They're called virtual receptionists, and they're standing by, ready to take your calls.
What's a Virtual Receptionist?
A virtual receptionist is a person who works in a remote location, often a telephone answering service, and answers phone calls for businesses and professionals. They can take messages, answer routine questions, and even relay critical information to specific callers.
Their service is shared with other similar businesses, so their cost is prorated. This provides a cost-effective solution to the critical problem of professionally handling phone calls.
What can you expect from this opportunity?
Not an App
If you search the internet for phone virtual assistants, the results will point you in the wrong direction. Though a phone virtual assistant could be an app, this isn't what we're talking about. The context is a real person, not a software program, clever automation, or piece of artificial intelligence.
What we're talking about is a live receptionist who can answer your business phone calls and do it more effectively than a staff receptionist.
Personal Touch
As a real person, your offsite receptionist will offer your callers and customers the personal touch they expect. They will answer your phone with a smile and effectively engage with the people who contact you. They are good listeners, too.
They can quickly adapt to address the needs of callers, providing answers, obtaining information, and requesting clarification when needed. An answering machine or voicemail can't do that. Those tools can only do what they're programmed to do, and they can't think for themselves.
This is a person, a live receptionist, who overcomes technology limitations. And your callers benefit.
Highly Trained Results
The telephone receptionist at an answering service receives extensive training in how to communicate effectively over the telephone. The advanced instruction they receive far surpasses what most businesses can provide to their staff receptionists.
Therefore, a virtual receptionist can achieve better results than what you would hope to obtain by keeping this task in-house. Your live receptionist knows how to interact with a variety of callers, from those reluctant to leave information to those who are highly agitated. The results, in all cases, are more effective communication.
Telephone receptionists also receive training in being polite, professional, and proficient. Combining these highly sought-after skills produces the positive impression you want to make over the phone to your callers and customers, delivering the effective results you expect in an efficient manner.
Professional Service
In the past, we have all called businesses and been treated in a most appalling manner. Problems range from staff receptionists who don't speak clearly, are distracted, or regard you as an interruption to something more important.
Because of their less-than-ideal response, you question the accuracy of the information they give you or wonder if anyone will even see the message you tried to leave. This is a painful example of how not to handle telephone communications.
However, when you hire a remote receptionist from an answering service to handle your telephone communication needs, you set yourself up for success. Quite simply those who lack the basic skills are never hired. While those who don't excel at their training will never graduate, and therefore will never answer your phone calls.
As a result, you can expect professional service from every live receptionist, on every call.
Always Available
At best, a staff receptionist will work forty hours a week. They get time off for lunch and breaks. You provide vacations and offer sick days. This adds up to a lot of time when they aren't answering your phones. Plus, what happens after hours and on weekends? Your staff receptionist can't cover those calls.
However, when you go virtual, your receptionist can handle your ringing phone around the clock, 24/7. Now this isn't the same person covering all those hours, but a team of people carefully scheduled throughout the day, evening, and weekends to work together to make sure your calls are answered when your phone rings.
Cost-Effective Outcomes
When you think about all that you get from hiring a remote receptionist, you're probably worried about the cost. Price isn't an issue. In fact, the cost will be a fraction of what you would pay for a staff receptionist.
How can this be?
Your telephone answering service provides a shared service. This means they pool your needs with the needs of other similar businesses. The live receptionist who answers your calls will also answer calls for other companies. As a result you get to share the cost of the receptionists with the other businesses that also use the service. With the cost prorated among many businesses, your portion is indeed very small.
Conclusion
This makes an offsite receptionist a most cost-effective solution to meet a pressing telephone problem and address an otherwise expensive communication challenge.
Yes, the concept of a virtual assistant can be smartly applied to telephone communications. The result is a special kind of virtual assistant, an offsite receptionist. This non-technological solution allows your calls to be answered with the personal touch of a real person. As a highly trained business professional, this individual can provide professional service to your callers and customers to achieve excellent results.
Plus, they are always available regardless of when your phone may ring, be it during the day, in the evenings, overnight, on weekends, or during holidays. They are there, ready to take your calls so you don't have to. And perhaps best of all, their cost-effective service produces outcomes that can't be beat.
A virtual receptionist is more than the trend. And it may be the ideal solution to handle your business telephone communication with excellence.
If you found this helpful, you may also enjoy reading: