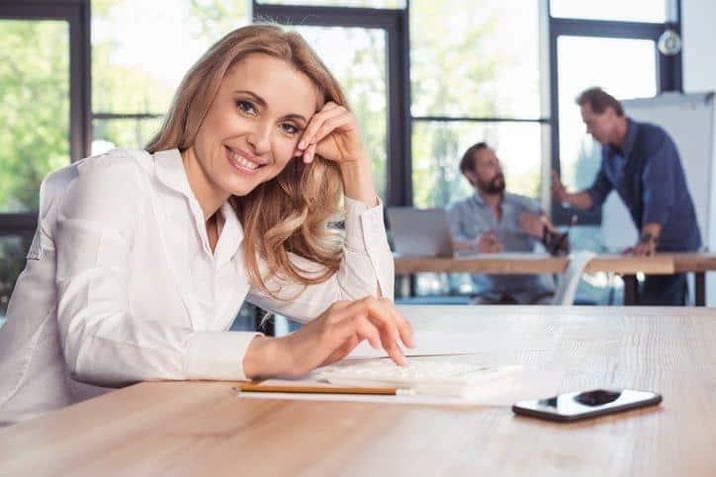 Auto Attendant gives callers an easy way to connect to the right person at your company.
It acts as a virtual receptionist service which greets callers and routes them to any phone number you wish
. Calls can
be routed
to team members at any phone number, anywhere. Think of it as a virtual phone system with nothing to buy, install, or maintain.
Auto Attendant can help you reduce your business costs. There is no need to carry the expense of a full-time receptionist. Your phones
are answered
professionally
24/7.
Auto Attendant Service is a hosted application that we build to suit your needs. It handles calls that ring into your main business telephone number. You can pick the options you want and where to route them. Custom extensions and
professionally
recorded greetings give your business a polished image.
How Auto Attendant Service Works
The auto attendant call flow
is managed by
you. This makes sure that every telephone call
is answered
and routed exactly where you want. Ambs Call Center's auto attendant service also offers callers a dial-by-name directory. This gives callers the ability to look up the specific person they would like to reach.
The greetings can
be customized by
time of day and day of week. During office hours, you can offer different options for call routing than after-hours.
The telephone calls can
be forwarded
to direct numbers, outside lines, mobile phones or sent to voice mailboxes
. Auto Attendant Service can also route calls based on Caller ID. This is a great option to provide concierge service your specific callers. Callers can also routed based on language preferences.
Automated Attendant Service Options
Route your calls to specific numbers or to

voicemail.
Give callers several options depending on the time of day.
Incorporate conference calling for on-demand meet ups.

Connect to a

virtual receptionist

for the added personal touch of a live person.

Dial-by-name directory.
Transfer calls to informational greetings. Popular uses are to give office hours and directions.
Getting Started is Easy
Setting up Ambs Call Center Auto Attendant service is quick and easy.
Our proven process makes sure that your call flow uses best practice for caller satisfaction
. Your greetings can be
professionally
recorded by our voice talents. You can also record your own greetings or send us audio files to use. We also record the names of your employees for the dial-by-name directory. for a Dial-by-Name directory.