Subscribe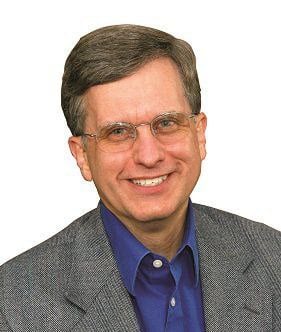 Why a Virtual Assistant Is the Right Call
Virtual assistants (VA) are all the rage among entrepreneurs and small businesses. And it's for good reason. Having a VA is a cost-effective way to handle clerical tasks and routine work without adding to your employee headcount – and all the many headaches associated with it.
The Benefits of Using a Virtual Assistant
Paying for a VA appears as a simple expense item on your income statement, without facing any of the extra issues associated with hiring an employee. Extra payroll costs include providing expensive healthcare benefits, offering vacations, covering time off, funding their retirement plan, having workman's comp coverage, contributing to the unemployment fund, and withholding taxes. Plus there's avoiding potential employee lawsuits over any manner of perceived grievances. It's easy to see why astute professionals gravitate to using VAs.
Enter the Virtual Receptionist
With all these benefits, why not use a VA for your phone? That's what you do when you hire a telephone answering service to be your virtual receptionist. Answering services, in fact, have been doing this for decades, long before anyone ever conceived the idea of a virtual assistant.
Answering services, with their virtual receptionists, were in the VA business before VA became the hot new thing. It's easy to see that answering services may have been the first providers of VA services.
A Virtual Receptionist Saves Money
Just like a VA, a virtual receptionist is not on your payroll but appears as a single business expense. You only pay your virtual receptionist when you need her to answer your phone.
And if your phone doesn't ring, you don't pay your virtual receptionist a penny. This is most unlike the actual receptionist sitting in your office. You pay her for vacations, sick days, lunches, and coffee breaks. Plus you cover for healthcare and retirement. The list goes on.
A Virtual Receptionist is 24/7
A week has 168 hours in it. You'd need to hire five people if you wanted your phone answered around-the-clock, seven-days-a-week. That's five times the employee headaches and five times the hassle. It's not worth it.
With a virtual receptionist, from your telephone answering service, you make one small monthly payment to enjoy 24/7 coverage without one bit of the staffing hassles.
Virtual Receptionist - No Training Required
Just give your phone protocols to your answering service. Then they will teach your virtual receptionists, so you don't need to worry about phone training ever again.
A virtual receptionist is the ultimate VA. A non-payroll expense item with no employment liability that saves you money, is available 24/7, and does not need you to train them.
You can't go wrong when you use a virtual receptionist from your telephone answering service.
If you found this helpful, you may also enjoy reading:
About Peter DeHaan
Peter DeHaan, is CEO of Peter DeHaan publishing which produces print media periodicals and Internet-based publications, as well as media and informational websites. In addition, and TAS Trader. Notable websites and publications include: TAS Trader, which focuses exclusively on the needs, concerns, and opportunities of the Telephone Answering Service (TAS) Industry. It is written by the TAS Industry and is for the TAS Industry. Connections Magazine, which is the premier magazine for the Teleservices Call Center Industry and is distributed to qualified readers at call centers, contact centers, teleservice agencies, telephone answering services, and telemessaging companies.