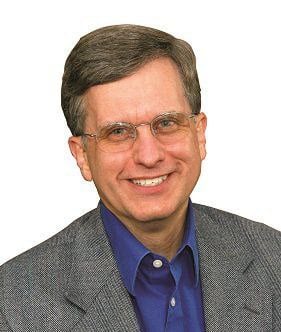 What to Look for in a Medical Answering Service
For decades doctors have relied on medical answering services to provide after-hours phone support to their patients. And with the rapid changes in the healthcare industry, this is more important now than ever before.
A great telephone answering vendor will add value to your medical practice. To start with, they'll take messages, screen calls, and handle urgent health situations. And an answering service that understands the healthcare industry can offer much more, too.
These sophisticated answering services help medical practices increase efficiencies, reduce costs, and improve patient care. This is the healthcare industry's trifecta, the triple goal of every patient-focused, forward-thinking practitioner in today's marketplace.
---
Get answers to your toughest questions about choosing a medical answering service. From HIPAA compliance to pricing, our free guide covers it all.
---
A medical answering service understands the specific needs of doctors and their healthcare enterprise. When selecting a telephone answering provider for your medical practice look for these qualities when comparing vendors.
HIPAA Compliant
Start by seeking a provider that is HIPAA compliant. HIPAA is the Health Insurance Portability and Accountability Act of 1996. Though HIPAA is now more than two decades old, some people in healthcare still fail to understand its importance.
Several elements of HIPAA relate to doctors, their practices, and the care of patients. The key element when it comes to medical answering services is protected health information (PHI). Both medical practices and their service providers must safeguard PHI at all times.
This means that PHI must be stored securely and transmitted securely, safeguarding it from individuals who don't have a legitimate reason to see it. While many answering services claim to be HIPAA compliant, too many aren't. Make sure you select a provider that is truly HIPAA compliant, understands what this regulation means, and knows how to adhere to it.
Under HIPAA, a medical practice is a covered entity (CE) and their medical answering service is a business associate (BA). Both must adhere to HIPAA regulations, but what many doctors don't realize is that they're responsible for breaches committed by their BAs, which includes their answering service provider.
Fines go as high as $50,000 per infraction. And the doctor's liable, even if the answering service is at fault. That's why it's so critical to select a medical answering service provider who is truly HIPAA compliant.
Nurse Triage Services
Next, seek a medical answering solution that includes a nurse triage component. Answering services don't directly provide telephone triage, and triage providers don't provide phone answering. So, look for a telephone service provider that can make an effective handoff of key information to your telephone triage provider.
This goes far beyond merely transferring a patient to a triage provider or taking a message for a nurse to call the patient back. Instead, leading answering services gather the essential information the nurse triage service requires. Then they effectively transfer the information to the triage service through a secure portal. This eliminates the need for patients to share important information a second time, something which is a huge cause of frustration for most people.
In doing this, the medical answering service becomes the single point of contact for the medical practice's patients. When your office staff goes home for the day, they simply forward your main number to your telephone answering provider. From there they'll handle everything.
Having a nurse triage service integrated into your after-hours phone coverage provides high quality healthcare support for your patients. It also reduces the burden on your on-call staff.
Around-the-clock Appointment Setting
In addition to handling basic phone support services such as screening calls, taking messages, and handing off callers seeking medical advice to a nurse triage service, look for an answering service that can also handle appointments.
A typical medical practice is only open for about one fourth of a week's 168 hours. If your office is the only way to make an appointment, that means you're unavailable to your patients who want to set an appointment 75 percent of the time. And that's not good if you want to keep your schedule full and improve your productivity, not to mention maximize your billable activities.
Seek a medical answering service that can extend appointment setting capabilities 24/7. Using a secure remote access to your scheduling application, they can make appointments and take cancellations.
Why do you want your answering service to take cancellations? Because the sooner you know about an opening, the faster you can fill it. In fact, your answering service might take a cancellation and fill the open slot before you even get into the office the next morning.
In addition, your answering service can also handle appointment reminders to help reduce no-shows. Often, they use a combination of personal phone calls, along with automated communications such as emails and text messages. While they can't guarantee a 100 percent response, they can dramatically decrease no-shows.


Real-time On-Call Scheduling
Another key consideration comes from managing and changing on-call responsibilities. You don't want to have to call in and verbally communicate your on-call schedule. This causes problems due to communication errors and delays from the service manually updating the information.
Instead, seek a medical answering service that provides you with a secure online portal. This allows you or your designated staff to enter, update, or change on-call personnel and contact methods in real-time.
This ensures your answering staff contacts the right person when an on-call situation arises.
Flexible Coverage Hours
Though the primary use of a medical answering service is for after-hours phone coverage, this isn't the only application. Select a provider that offers coverage 24/7, whenever you need it. Though you may not use the service when your office is open, it's nice to know it's available if needed.
Having a medical answering service available throughout the day frees up your administrative staff to be more productive during business hours. Many medical practices use their phone service to cover their phones during lunches, breaks, and staff meetings. It's also a welcome resource when you're short staffed in the office or for weather-related situations that may cause you to scale back services or close early.
Regardless of the scenario, you can easily redirect calls to your answering service in a few seconds. That is, assuming they're able to handle daytime support and provide you with on-demand coverage. Choose a service provider that offers this.
Conclusion
Changing answering services is never easy. And it's hard to know if your new provider will be any better than your current one. That's why it's so important to conduct a careful evaluation of vendors. Then select the right provider that best meets your needs.
Here are the key points to investigate and verify before selecting a new, full-service medical answering service:
Guarantee HIPAA compliance

Interface with nurse triage services

Provide appointment setting capability

Supply a real-time on-call scheduling portal

Offer flexible coverage hours
Seek these key capabilities when selecting your next service provider. And if you choose carefully, they might just be the last medical answering service you'll ever need.
If you found this helpful, you may also enjoy reading: