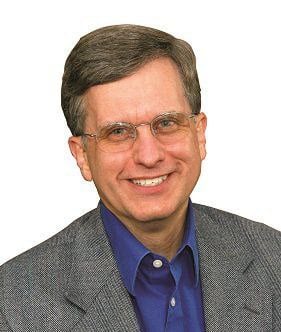 What Does a Doctors Answering Service Do?
Will a doctors answering service help you better serve your patients? If you're not sure, learn what a doctors' answering service can do for you. And if it looks like these are the outcomes that will provide a difference for your organization, you can begin by taking your first step to select the ideal answering service.
A medical answering service is more than someone who answers your phone when your office is closed. Yes, they'll do that, but they can also do much more.
Office Hours Coverage Too
But what about during office hours? Your medical answering service can help you then too. Let your office staff offload calls during the day to your answering service and this will free them up to focus on what's happening in your office, with the people sitting in your waiting and exam rooms. By removing the distraction of a ringing telephone and offloading it to your answering service, this will help your staff be more productive and better attend to patient needs.
---
Get answers to your toughest questions about choosing a medical answering service. From HIPAA compliance to pricing, our free guide covers it all.
---
Consider using your answering service for office-hours coverage. They can answer your phone for breaks, lunches, and vacations, as well as to cover for absences. The answering service is also ideal for staff meetings or times of the day or week when your office is extra busy. And, of course, you can realize the most benefit from your answering service by sending all your office-hours calls to them.
If you've never used a professional answering service or haven't used one lately, you may hold some misconceptions about what they do and how much they can help your medical practice, clinic, or hospital to better serve patients.
In addition to taking messages from callers and giving them basic information, here's what an advanced doctors' answering service can do for you.
Appointment Scheduling and Reminders
Did you know a medical answering service can schedule appointments for you?
When someone calls after hours and wants an appointment, your answering service can schedule it and fill an open slot.
Imagine that. You leave the office with a hole in your schedule, and when you arrive the next day, your answering service has filled it. This helps keep medical staff productive and increases billable transactions.
In addition to scheduling appointments, they can also help you reduce no-shows. With appointments sometimes scheduled months in advance, the chances of patients not keeping their appointment is a concern. Each missed appointment is a lost opportunity to serve patients, along with the associated billable services. Missed appointments lead to inefficiencies and lost revenue.
To help minimize missed appointments, your answering service can remind patients of their commitments to increase the chances of them showing up when they're supposed to. And if a patient wishes to cancel, it's better to know sooner than later, when it's too late to fill it.
Your answering service can contact patients by phone, email, or text. Often, a combination of contact methods produces the highest success rate. For example, they may call three days in advance, email twenty-four hours ahead of time, and send a text reminder an hour before. Though this technique won't guarantee no-shows will show up, it will greatly reduce no-shows.
Nurse Triage Answering Service
Not only does your front office staff get bombarded with phone calls, nurses do too. Though these calls often meet a patient-felt need, they also interrupt the nurses' primary responsibility of serving patients who are in your office, clinic, or hospital.
Did you know that leading medical answering services can help address this as well? When these calls go to your answering service, they can identify those needing the expertise of a credentialed nurse and direct those calls to someone with medical expertise who can address the callers' concerns.
The range of responses with nurse triage can be from offering over-the-counter remedies to going to ER and anywhere in between. The key is that trained medical personnel should be the ones making this decision in accordance with accepted medical triage protocols. Check with your medical answering service to see if this is a service they provide.
Patient Pre-Registration and Follow Up
Most patients dread their first visit to a new doctor or coming in a half hour early for a procedure just to do the needed paperwork. A medical answering service can do this patient pre-registration for you.
This saves a significant administration burden for your staff, which frees them to attend to other matters in your office or healthcare facility. Not only does this increase their efficiency and effectiveness, but patients love it too. It keeps them from needing to arrive thirty minutes early and decreases their stress level as well.
Then after the appointment or procedure, your answering service can follow up with the patient. If the patient has a medical question, your answering service can connect them to a nurse to address their anxiety before their concern escalates or their medical condition worsens. And if a follow-up appointment is warranted, your answering service can schedule it for them.
HIPAA Compliant Confidence
Most importantly, the leading doctors' answering services can do all these patient-centric, time-saving, and money-generating tasks for you, while remaining HIPAA compliant. With a HIPAA-compliant medical answering service, you can be confident your patients' data is 100 percent safe at all times. This protects you and your practice, clinic, and hospital from the consequences of noncompliance by an ill-equipped answering service that only dabbles in healthcare.
In addition to this, medical answering services use HIPAA-compliant messaging services that protects patient information as it's transmitted to you and your medical staff. This is another critical area that's essential in order to comply with HIPAA regulations.
Conclusion
These are the key services that an advanced medical answering service can provide for your practice, clinic, or hospital. However, they can do more than this short post addresses. But the list of basic expectations for your doctors' answering service should include:
Office-hours coverage

Appointment scheduling and reminders

Nurse triage answering service

Patient pre-registration and follow up

HIPAA compliance
These five key items are a great starting point as you explore your answering service options. Now, armed with this knowledge, you're ready to move forward to select your next medical answering service.
For more information, check out this free, no-obligation resource, "Medical Answering Services: Everything You Need to Know."
If you found this helpful, you may also enjoy reading: