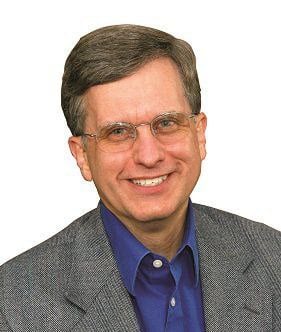 Four Key Traits to Look for in a Telephone Answering Service
A telephone answering service sells an intangible product. You can't see it, touch it, or hold it. Someone must describe it to you and explain how it will solve a problem, save you money, or make your business better.
But until you actually use it, you don't know for sure if it's the solution you need. While there's no getting around this dilemma, there are some key answering service characteristics that when present can increase the likelihood of a favorable outcome.Consider the following:
1. Family Owned and Operated

Traditionally all answering services were family owned and operated. But some corporations have entered the industry, buying up these family-owned operations. While there is inherently nothing wrong with this, in most cases these large conglomerates haven't been able to scale their acquisitions. The service they provide to their clients has suffered as a result.
Thankfully there are still family owned and operated answering services. Selecting an answering service that is both family owned and family operated greatly increases the chances of experiencing the results you expect.
2. Independent

Some of the acquisition-minded corporations will buy a family-owned answering service and leave key management, including the former owners, there to run it. While this keeps people with an ownership perspective in place to operate the answering service, the reality is that they no longer actually own it. They cannot make quick decisions as they once did. Instead they must defer to the actual owners who don't work in that office.
The reality is that most people find it hard to move from being an owner to an employee. Look for an answering service with independent ownership that doesn't have to answer to a distant authority.
3. US-Based

Selecting an answering service that is based in the United States and operates fully within its borders, suggests many things – in addition to being patriotic. First, their staff will have mastery of English communication, avoiding impossible to understand accents, confusing word selections, and confounding sentence structure.
Second their staff will understand US culture and expectations. Did you know that as part of their training, agents in offshore call centers often watch US television and listen to US music to understand our culture? How realistic of an understanding does that make?
Third, a US-based answering service operates in a stable political environment and enjoys a reliable infrastructure. Most offshore locations worry about one or both of these issues.
In many industries there are arguable advantages of being based in other countries, but this doesn't work for answering services, which rely on the competency and communication skills of their staff.
4. Proven Record

Look at how long an answering service has been in business. While a startup may talk a good game, they can't prove a thing.
Has the answering service won awards? Are they growing? Do they have a professional staff who works from a pleasant and attractive office? Do they have new equipment and the latest software? While none of these things is essential to success, they do not exist at an answering service that isn't successful.
To make your answering service selection simpler and greatly increase the likelihood of picking a winner, seek one that is family owned and operated, US-based, independent, and has a proven track record. If you do that, it's hard to go wrong.
If you found this helpful, you may also enjoy reading: