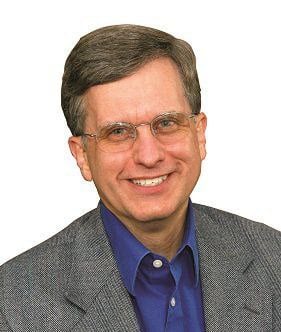 6 Questions to Ask When Hiring an Answering Service
Hiring an answering service is hard, and that assumes you've done it before. You know it's too easy to make a misstep, and that there's no guarantee it will work out. And hiring an answering service is even harder if it's your first time. Your standing in the company, the respect of your boss, and even your continued employment may hinge on the outcome.
That's the bad news. The good news is that you can tip the balance in your favor. Ask these six key questions when hiring an answering service. Listen carefully to the answers. They'll guide you to success.
But before we cover these essential questions, let's look at a more basic question first.
---
Learn how to select the right answering service for your business with our insider tips.
---
What is an answering service? An answering service is a company that answers phone calls for their clients. They take messages, escalate emergencies, and give information to callers. The answering service can do this 24/7, according to a preset schedule (such as after hours and weekends), or on-demand whenever needed. The results are increased availability to callers, enhanced customer service, and a quicker response any time of the day or night. Companies hire answering services to save money and provide convenience and accessibility to their customers and prospects.
Now that we've covered what an answering service is, here are the six key questions to ask before you hire one:


What Solutions Does Your Answering Service Provide?
Answering the telephone and taking messages is a process, not a solution. Most anyone can answer the phone, to varying degrees of success. However, the determining factor of an answering service's value to your company is in the solutions they provide.
Other words for solutions are outcomes and benefits.
When you evaluate an answering service, look at the solutions, outcomes, and benefits they can provide to your company. Though "answering the telephone" is a basic need your company has, consider why this is important. For example, let's assume the real need is accurate messages that you can import into your customer service database. Can the answering service provide this? If so, they will deliver a solution to meet your need.
And in addition to providing solutions to address present needs, consider other solutions they can deliver in the future. That is, can they expand to meet your needs as your business grows?
What Industries Does Your Answering Service Have Experience In?
Next, look at the answering service's expertise. Do they have industry experience and serve other clients in your industry? If they do, this is a good thing.
Having experience in your industry means they have a built-in understanding of how to service your account, can meet the types of needs your callers face, and know how to communicate effectively with them. They understand what matters to your business, the types of reasons why people call, and even the jargon they'll use.
Never go with an answering service that lacks experience in your industry. You'll end up paying for their learning curve, and your callers will suffer.
What Schedule Does Your Answering Service Follow?
Also, confirm their schedule and availability. Though many answering services operate twenty-four hours a day, not all do. Make sure your prospective answering service is available for when you need them.
Ask specifically about after-hours calls for when your business is closed, including weekends and especially holidays. Also, consider their time zone. Usually, it's helpful for your answering service to be in your time zone, though you may have strategic reasons for selecting a provider in a different time zone.
Where is the Answering Service Located?
Consumers are increasingly wary of dealing with offshore call centers and are becoming more intolerant of trying to interact with accented agents. They become impatient with foreign-sounding reps, which reflects negatively on your company and your brand. That's why location is so critical.
The most important requirement is to select a US-based call center. However, just because an answering service is in the United States doesn't mean that all their staff is accent-free or easy to understand. Seek to verify that the staff at your prospective answering service can communicate effectively in English. The goal is to make it easy for your callers to understand your answering service.
Beyond that, most companies prefer to use an answering service in their time zone, even within the same state, geographic area, or city. That makes it easier for the answering service to align their work with the local environment and the time of day relevant to your business.
How Do They Provide Quality Answering Service?
Most every answering service says they provide quality, but it's essential to move beyond talking about it and hire an answering service that gives it. Aside from taking their word for it, how can you verify your prospective answering service is a quality provider?

One way is to look at online reviews. However, keep in mind that too often people use online review forums to vent, be a bully, or demand their way. So, maintain a healthy perspective about what you read in online reviews.

Better than online reviews, however, are testimonials from satisfied clients. Any worthwhile answering service should be able to provide you with client testimonials. If they won't or can't, be careful. Scrutinize client testimonials. Longer statements carry more value. Avoid short soundbites, as even negative feedback usually contains a positive-sounding phrase that can seem good out of context. Also look for testimonials from people in your industry, as well as seeking recent ones. This provides a glimpse into the current situation at the answering service. Just because an answering service provided quality service five years ago, doesn't mean they still do today.

However, the best way to ensure you're dealing with a quality telephone answering service is to look at awards they have won from independent, third-party testing organizations. An award-winning answering service is more than a cliché; it's good business. But don't take their word for it. Verify that they won the wards they claim to have. Some answering services fudge, and you don't want to go with one that is dishonest.
How Much Does Your Answering Service Cost?
The last question is cost. Most novices ask this question first, but in doing so, they prove they don't know how to hire an answering service.
Answering service rates vary from economy, cut-rate players to top-of-the-line, premier providers. In general, you get what you pay for. If you're seeking quality, expect to pay a bit more.
However, make sure they have a rate plan that fits your needs, both today and for the future. Don't go with a provider that tries to force you into a one-size-fits-all rate. Though it may work for some businesses, it surely won't work for all. In addition to having a rate plan to fit your expected usage and needs, make sure they have other plans that can grow as you grow and adjust to meet changing expectations.
Takeaways for
As a review, here are the six key questions to ask an answering service before you hire them:
What solutions does your answering service provide?

What industries does your answering service have experience in?

What schedule does your answering service follow?

What is the location of your answering service?

How does your answering service ensure quality?

How much does your answering service cost?
Armed with their answers, you can now make an informed decision on hiring the answering service that is right for you. Taking this methodical, enlightened approach will help you avoid hiring the wrong answering service and then needing to repeat the process a few months later.
Spend extra time now to hire the right answering service, and it may be the last answering service you'll ever need.
For more information, check out this free resource, "How to Select an Answering Service."
If you found this helpful, you may also enjoy reading: