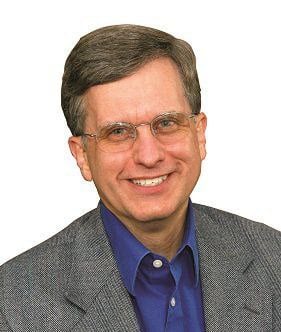 How Answering Service Agreements Ensure Quality
A service agreement is a legal arrangement between two parties that defines expectations. In the case of an answering service, the
agreement details what they will deliver to you. It also defines the terms of the relationship.
This agreement serves many important functions.
What Answering Service Agreements Do
Agreements Define Expectations
A good service agreement should explain the basics of subscribed services along with other details. These details include several unlikely scenarios which may occur, but for your protection, should be defined. Examples are resolution of unexpected issues, how to end the agreement and penalties for late payments or nonpayment.
Most people sign agreements so often, for so many situations, that they give these documents little thought. Yet contracts are an astute move to provide a workable framework for the interaction between parties. For an answering service, the contract serves additional roles as well.
Contracts Kick-Off Service
Before an answering service can begin answering your telephone calls, they must first set up your account according to your expectations. A service agreement may detail these items or reference a separate document that serves the same purpose. The answering service uses this information to begin your service.
Agreements Protect Service Levels
The most critical element of signing a service agreement with your answering service is to allow them to plan. Specifically they need to schedule their staff to answer your phone. This is a critical component to giving you the best service level possible.
They look at the number of clients under contract and the historic usage of those clients. Then they project a schedule for the next week and the rest of the month, scheduling their staff accordingly.
If they over schedule they can't run a profitable business and will cut corners, and if they under schedule they can't provide great service. That's why an accurate schedule is so critical.
Service Agreements Are Like an RSVP
Your signed service agreement effectively tells your answering service, "I'm committing to use your service for the next month," so please "include my needs when you schedule your staff."
It's the equivalent to an RSVP for a dinner party. Imagine expecting twelve guests and having sixteen show up. There will not be enough food. Awkward. Your answering service agreement is like your dinner RSVP, and it helps them make sure there is enough "food" for everyone.
Contract Best Practices
Some answering services have an annual agreement, others are monthly, and a few are too unsophisticated to even bother. Industry best practices use an agreement for an initial time, such as three months, reverting to a month-to-month understanding for the remainder of the service agreement.
This provides the answering service with an initial period to recoup their investment for the new client, including account setup, system programming, staff training, and fine-tuning. (And no, the setup fee is usually not enough to cover all these things.)
Then, after three months, service continues on a month-to-month basis. This provides the answering service with the confirmation they need to schedule their staff and gives you, the client, the most flexibility to make changes as needed.
With the appropriate answering service agreement, everyone wins.
If you found this helpful, you may also enjoy reading: