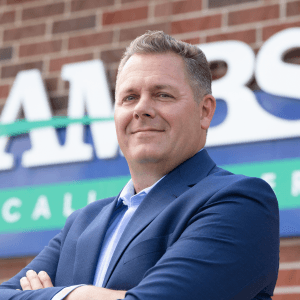 5 Things to Know When Comparing Professional Answering Services
An answering service is a professional services provider that can make a difference in how your organization communicates with your stakeholders. If you view an answering service as a commodity solution, you misunderstand their true value, and you'll likely end up selecting the wrong provider for the wrong reasons.
Here are five key factors to consider when making your selection for a professional answering service.
1. Location
In theory it doesn't matter where an answering service is located; the results hinge on staff professionalism. In practice, however, location is important. Here's why.
Using a call center should be seamless for you and your customers. This integration helps ensure your brand and reputation are cared for the way you would if you had unlimited time. Offshore answering services, often times, make this difficult and because of the frustration associated with language barriers and strongly accented English.
In addition to this is cultural differences, which makes it challenging for agents in other countries to understand the subtle yet important critical nuances of what your callers want to communicate. If we were playing the childhood game of "telephone," the resulting miscommunication might be amusing, but in business this is nothing to laugh about.
Also consider where the answering service employees work. Do they work in an actual call center facility, which has continuous onsite supervision? Or are they scattered about the country working in homes, coffeehouses, and internet cafés? In these environments agents are subject to distraction, background noise, and the prying eyes and ears of others who can capture your callers' personal information. This is simply unacceptable.
2. Technology
Though answering service hinges on the expertise and abilities of their human staff to handle your calls with excellence, their staff uses technology to serve you in the best possible way. Make sure the answering service you select has all the technology options you need to get the service you expect. Some answering services don't have technology to offer and others can't afford it. Only the best answering services go to the extra effort and expense to have the technology options to deliver information to you in the best way possible.
It starts with text messages. When your answering service sends you your messages in text format to your smart phone or mobile device, you immediately know a call came in, know when it arrived, and have all the key information you need. Secure text messaging technology is essential.
Other options include email delivery and even faxes. These can be primary communication channels or backup support options. Even if you don't want these features now, isn't it nice to know your answering service can provide them in case your needs change?
A secure web portal that offers a full suite of call recordings, message delivery options, and other account management tools is essential for today's busy business manager or overloaded entrepreneur. Without these time-saving features, you'll spend extra minutes interacting with your answering service's customer service staff to get the information you need and communicate account changes. Today's professional answering services offer a secure web portal. Make sure yours does.
Last, if you have a customer relationship management (CRM) database, make sure your answering service can integrate with it. If they can't, then your staff will have to manually rekey information, which takes time, costs money, and is error-prone. Short of doing this, critical caller information ends up in two silos, which is never good. That's why CRM integration from your answering service is essential.
3. Industry Experience
Look for an answering service that has industry experience in your field. Why is this important? Many answering services try to be all things to all customers. They'll say yes to anything to make a buck, even if they have no idea how to do it—even if they have no experience handling your types of calls. Don't go with a general-purpose answering service. Instead pick a professional answering service that has experience in your industry.
If they handle other accounts in your line of work, they know the jargon of your customers, will be able to talk effectively with your callers, and have a sense as to what's urgent and what can wait. But to be able to do this well, they must have experience in your industry. If you fail to select an answering service with knowledge of your industry, you'll end up paying—either directly or indirectly—for their learning curve. Your callers will suffer too, and you can't afford that.
Make sure you select a professional answering service that speaks the language of your industry and sounds credible to your callers. If they fail to do that, your customers might stop calling you and start calling someone else that can provide the confidence they seek.
4. Solutions
Many people think an answering service's job is to take messages. Yes, that's a big part of what they do, but if your answering service stops with taking a message, they're only doing part of the job they should be doing.
Instead, look for an answering service that offers a full suite of solutions that can fit your needs. The best answering services will provide far more options than you'll ever want, but that's the point. Their full menu of service solutions provides you with the flexibility you need for your organization today, as well as to accommodate future growth and seize opportunities.
If your answering service can't grow with you, you'll end up switching answering services to find one that can accommodate your needs. And switching answering services because you've outgrown your existing one is the last thing you want to tackle when you're in a high-growth mode. But if you choose the right answering service to start with, you won't need to change later.
5. Price
The cost of answering services varies greatly. You get what you pay for. If you think of an answering service as a commodity and seek the lowest-cost provider, you'll end up with the lowest-quality solution. That won't make callers happy.
Instead, realize that to get professional service that offers the quality your customers deserve, you'll need to pay a little bit more. But don't think of this as an expense; view it as an investment.
Avoid a one-size-fits-all plan. It may sound good up front, but it will likely cost you in the end—month after month. Find a pricing package that fits your needs, what you expect in call traffic, and allows room to grow. But don't worry if you don't get the right pricing plan to begin with; you can always adjust it later.
However, if your answering service has you locked into a one-size-fits-all plan, you have no options. Don't go with an answering service that forces you in to a single pricing package.
The Next Step
Look for a professional answering service that puts you first. To do this they will:
Serve you from a US-based operation with direct, onsite supervision,
Offer you the technology options you need,
Possess the industry experience to handle your business with excellence,
Have a menu of solutions to meet your needs now and allow for future growth, and provide answering service pricing options to result in cost-effective service.
Keep these tips in mind as you move forward to select a professional telephone answering service.
If you found this helpful, you may also enjoy reading: