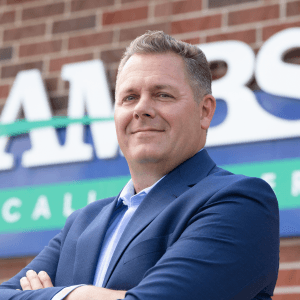 What to Expect When Working With a Telephone Answering Service
Business owners put their sweat and tears into their companies. You invest so much of your time and energy to help your business grow – hopefully to the point when it makes sense to outsource part of your operations.
Though it may be gratifying to know you can afford to outsource, it can still be terrifying to put part of your business in the hands of someone else.
Whether IT, accounting, or customer service, parting with any control of something you've built can be challenging. Even if your partner is as expert and trustworthy as you can find, there's always some risk in transitioning from a known quantity: yourself.
That doesn't mean making such a step is the wrong move, however. You simply need to know what to expect so your transition is as smooth as possible. The following are the reasonable expectations you should have when working with an answering service.
---
Get the inside stats behind why an answering service could be a good fit for your business.
---
First, Choose the Right Partner
Before identifying the right answering service provider, you want to compare your options. From the number of locations to having a dedicated point of contact, there are several variables worth considering. Reviewing each provider for the important components of telephone answering services will help you understand the key differences between competitors.
An especially important distinction is whether or not a service provider participates in secret shopper quality programs – and preferably, they'd be recognized for their excellence. Once such honor is the ATSI Award of Excellence. These third parties diligently uncover the best of the best, and can help you distinguish between good and great partners.
Of course, every business decision includes a discussion around cost. Make sure you understand the differences in pricing options – from monthly, minute-based plans to pay-as-you-go payment structures.
Naturally, how you intend to use the service will define what type of plan is most valuable to your business. You can read this blog to learn the most efficient methods of communication.
Purchasing and On-boarding Telephone Answering Services
Ambs Call Center has been around so long, that our first number had just four digits: 8883. And over the past 85 years, we've encountered issues with 100% of our clients.
It's safe to say that no matter who you choose to work with, you will face some problems. Not every answering service provider will tell you that, though. The distinction between partners, then, is not whether they'll face issues, but how they handle them when they arise.
With a worthwhile partner, expect that they own any mistakes on their end and investigate and track issues to identify trends and opportunities for improvement.
One of the best ways to understand how your relationship may unfold is to review your partner's documented on-boarding process. Such information should help you become familiar with how a partner communicates with its clients. A specific variable worth looking for is whether or not the answering service takes time to understand your business needs.
Working with A Telephone Answering Service Partner
After your provider has on-boarded you and you get up and running, what should you expect from them, and what will they expect from you?
Communication
As a customer, it's important to keep your service provider in the loop regarding important changes in your staff, hours or needs. The number one cause of service issues is a lack of up-to-date information. Some providers will simplify such communication with programs that allow you to make updates in real time and even view your call data.
Another key aspect of telephone answering services is how your partner relays messages to you. Each service will have different message delivery options, so do your research and understand what the differences and identify which forms of communication will work best for you and your business. Specifically consider how checking your messages will fit into your daily routine.
What to Do if You Have a Problem
When you uncover those inevitable issues, it's important that you report them right away. Most service issues can be resolved within minutes – There's no sense to enduring a problem that's readily fixable. You should expect your service provider to have a dedicated contact person who understands your unique needs and expectations. There should also be a team of experts supporting your point of contact.
What Your Provider Will and Won't Know
Answering service partners that provide exceptional caller experiences know best practices and what works well within your industry. But this knowledge is only a baseline – albeit, a valuable foundation.
Your partner will not know the same level of details about your business as your onsite staff. You'll need to outline the information they'll need to know so they're never in a position to set up a caller up for future disappointment.
That level of detail also depends on your business, of course. Generally speaking, the more calls you receive each month, the more specialized your telephone answering service can become.
If your partner employs a team of 80 who can all answer your calls, and you only receive five calls per day, the likelihood that they all learn your product or service details is slim to none. However, if you receive 100 calls per day with that same 80-member team, it's much more likely that the specifics of your product and service will become common knowledge.
Ultimately, your most important expectation is that your answering service can provide a consistent level of service at all times.
Is an Answering Service Right for Your Business?
Whether you've never worked with answering service or are looking for a new partner, this article should give you a good idea of what to expect. If you're considering answering service options, make sure you do your due diligence before committing to a partner.
If you're still unsure whether or not a telephone answering service is right for your business, take a look at our infographic.
Click below to download your infographic and discover the stats behind partnering with an answering service.
If you found this helpful, you may also enjoy reading: