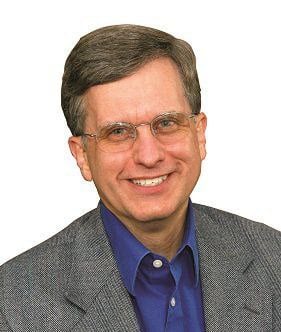 Established or Start-Up, Which Answering Service is Right for You?
Astute business managers often wonder if they should select an established, proven answering service or try a neophyte provider. While there is no one universal answer, the following discussion will provide reliable guidance and much to consider.
The Benefits of Established Answering Services
A telephone answering service that has been around a long time, say more than fifty years has proven many things. (The oldest family owned answering services are more than eighty.) First, they know how to adapt to changes, and there have been numerous changes over the past several decades that have scuttled many a lessor-prepared service.
Second, they have demonstrated they can successfully move from one leader to another, from one generation to the next. Few small businesses can say that and endure for the long haul over many decades. Most struggle to migrate from entrepreneurial charisma to smart business leadership that transcends the personality of its founder.
Third, there is a high likelihood they are plugged into the industry, are active in supportive associations, and have established long-term relationships with the best vendors and other leading providers. All of these connections benefit their clients.
An established answering service has proven itself and deserves attention. Their longevity indicates their stability.
The Benefits of New Answering Services
Over the years, many people have tried their hand at starting an answering service. They bring some compelling promises to the discussion. They are filled with passion, they have innovative ideas, and they are all in – because their financial future depends on it.
They often offer lower prices and promise better service. Their key staff may have a can-do attitude of an owner. Whatever you need, the answer is "yes."
All together these expectations of new provides an enticing allure.
The Risks of Established Answering Services
Coming up with a list of cons for an established answering service is a bit more difficult. After all, they have proven over time that they can successfully deal with problems; they have overcome every bump in the road for decades. Perhaps one possible trait to watch out for is a leader who is coasting (which can't go on for long if the business is to remain viable).
The claim that as a mature business they will be slow to change and adapt is countered by their long history of changing and adapting, so this is a pointless concern.
The Risks of Start-Up Answering Services
The start-up answering service has no history to confirm their ability to serve clients, provide the quality they promise, or maintain the low rates they initially offer. As stated earlier, many entrepreneurs have entered the industry, but few of them have survived.
Yes, every answering service in existence today was once a new one. Their founders made the right decisions that allowed them to stay in business and grow, but many more start-ups have failed to do so.
The risk of going with a new answering service is that they may over promise and under deliver, and you pay for their idealism. Yes, they may be able to work things out and move from new to proven, but do you have the time to wait?
Summary
In general, if you are a risk taker, try a new answering service; you might find a winner. If you are more cautious or can't afford a misstep, select an established, proven answering service. The decision is yours.
If you found this helpful, you may also enjoy reading: