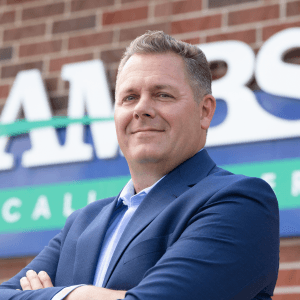 4 Ways to Help You Compare Answering Services
All business owners know how critical customer satisfaction is to their company's success. But the most successful owners understand how closely customer satisfaction is tied to profitability. That's why it is really important to pick the right answering service.
A poor customer experience is often the reason people choose to stop doing business with you. In fact, 71% of U.S. consumers chose to end a business relationship because they were turned off by a bad customer service experience. And lost customers impacted those business' bottom lines.
---
Get insider tips on choosing the right answering service:
---
Those lost customers cost U.S. businesses $289 per consumer in annual sales – totaling a whopping $83 billion.
Though business owners have always understood the importance of the customer experience, the hard data has compelled more and more companies to invest in their customer service.
Understanding the value of courteous, knowledgeable, and helpful receptionists or operators has turned many businesses to professional answering services. With large staffs of seasoned operators – available 24/7 – business owners can rest assured that their customers will get the service they expect.
Not all call services are created equal, however. So before you choose an answering service, learn how to compare your options. Here are four of the most important characteristics you should assess.
1) Call Answering Pricing
Your company has its own needs, especially from a financial perspective. You should only enter a contract that meets your needs, including its length and call volume. But some of the specifics of an answering service's pricing may not be found on its pricing page.
What happens if your call volume spikes? How can you increase your coverage? Will you be paying the same per-minute rate if you need more time?
In terms of length, month-to-month contracts work best for many companies because it gives them freedom that a long-term contract will not. It allows you to adjust your rate according to usage, which can be a much more cost-effective solution.
Pay close attention to how a call center's per-minute rate works, as well. Some vendors will prorate your bill based on actual call handling time. Some answering services charge based on 30-second increments and won't round up to the next full minute. Conversely, other call centers might charge you four minutes for a call that lasts only three minutes and two seconds.
2) Location
Small-scale, mom-and-pop services often offer their services at more affordable price points, but will they be able to handle your call volume or aptly serve your target area or industry?
You may need coverage across the entire country, but many smaller answering service companies can only cover the northeast. A less-expensive option could leave a great chunk of your geography unserved. And consider the risk of answering services with one sole location.
What happens if a disaster occurs? An earthquake or a power failure could leave your customers without a call service they can reach. In these scenarios, call centers with multiple locations can simply re-route your call traffic to another call center. Partnering with such structure mitigates the risk of customer calls going unanswered.
3) Experience and Expertise
New call centers open and older services close every day. How do you know you're working with an answering service that offers a superior level of service? The best way to ensure the quality of your partner is to look for a call center that's been around for many years.
But years aren't the only characteristic. Your partner should be versatile as well, with experience serving a wide variety of industries. As logic goes however, the longer a call center has been around, the more experience they're likely to have with supporting different industries.
Talk to your potential answering services to learn exactly how much experience they have with your industry. How have they have worked with other companies in your industry? Good customer service is often the product of experience. A call center with a strong track record within your industry is important to ensuring that your customers will experience the level of service they need.
A great answering service is able to professionally and quickly train their callers on your product or service, including industry-specific terminology and troubleshooting. Ask your provider how they educate their callers about your products. Your call answering service must come across as an extension of your company – with a level of expertise to which your customers feel they are talking with a members of your team.
4) Technology and Size
Call center hardware and software are often very costly to answering service companies. Smaller centers may not have the budget for the best equipment, or even enough equipment to handle larger call volumes.
Especially if you have a sizable customer base, you'll want to work with an answering service with the requisite technology to handle your calls and provide the best service. And that correlates to the size of their staff, too. Can your call center handle your peak calling hours? They are working with other companies, after all.
If an answering service doesn't employ enough agents, your customers could experience aggravating wait times. And as we've all experienced, long wait times can have a drastic effect on your attitude toward a company.
In fact, 48% of customers who've waited on hold too long assume your business is poorly run. And 52% of them take will take their business elsewhere. But if your partner has a suitable number of agents, it will be able to handle more calls at once and maintain your customers' satisfaction.
Comparing and Choosing the Right Answering Services
There are plenty of factors to consider when choosing an answering service to support your company. And these four characteristics are the most important.
With a little research, you can position your business to deliver a the experience your customers expect. By asking the right questions and analyzing your company's needs, you can find an answering service that best suits your business' needs and budget.
After you've assessed your options, consider the pros and cons of each. Choosing the right team can greatly improve your daily operations. If you're not sure how to choose the best call center for you business, we can help.
Download our answering service purchase guide to learn insider tips to choosing the right call center. Just click the button below to get your copy.
If you found this helpful, you may also enjoy reading: