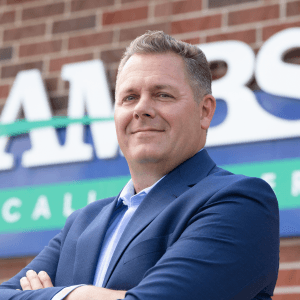 10 Ways Your Patients Benefit from a Doctors Answering Service
Doctors answering services have been around for a long time. But that doesn't mean they're obsolete. In fact, they may be more important now than ever before. Throughout this time the medical answering service has continued to evolve to meet healthcare providers' needs and their patients' expectations. With an emphasis on the personal touch, a patient answering service applies the latest technology to their service offerings so they can provide best-in-class service to their healthcare clients.
As a result, a doctors answering service is a critical tool for healthcare providers in the provision of medical services. This is due to the positive, always-available professionalism that a medical answering service has on a practice's patients and callers.
Here are ten ways that patients benefit when a healthcare provider uses a doctors answering service.
1. Increase Patient Satisfaction
In healthcare, providers face three challenges: offer a higher level of service, provide it faster, and do it for less. In this never-ending balancing act of quality, speed, and reimbursement rates, it's easy to lose sight of the why.
Patients exist in the center of healthcare. Without patients, there would be no reason to practice medicine. Keep this in mind with everything you do and every decision you make. Patient satisfaction is the key to success.
However, that success doesn't just happen during office hours. It extends around-the-clock, seven days a week. But how can you satisfy patients when you're not in the office seeing them?
---
---
This is where your medical answering service comes in. They're available 24/7 to interact with your patients and callers anytime of the day or night, whenever they happen to call. This might be during dinner, at 3 a.m., or during your commute to the office. It could also be on weekends and holidays.
Though there's little you can personally do to enhance patient satisfaction outside of regular business hours, you make a smart move when you enlist the aid of a medical answering service. They can help keep patients as a priority and delight them every time they call by having a real person available to talk to them.
2. Eliminate Patient Irritation over Phone Automation
To cut costs, too many medical practices have made the error of scaling back what they allow their answering services to do for them. In place of a real, live human being, the cost-conscious doctor makes a mistake of forcing automation on their patients when they call.
Though automation may save a few dollars a day on an already-affordable medical answering service bill, the impact of automation on patients' regard for their providers is devastating. What automation does is replace human interaction with impersonal technology.
When a patient calls hoping for a listening, empathetic ear, the last thing they want to encounter is an answering machine, voicemail jail, or endless prompts to press various digits, which invariably fails to get them to their desired destination.
And that's for providers who try to mix automation with a live physician answering service. What about practices that completely cancel their live answering service and force their patients into a 100 percent automated solution?
What's a patient's common reaction? They hang up in disgust. Yes, they will likely pick up the phone again, but they're more likely to call another provider then to call you back. When this happens, your attempt at automation has just cost you the lifetime value of a patient.
Remove the irritation of automation when you hire a doctors answering service to take your calls.
3. Provide a Live Answer 24/7
While some people try to call your office or clinic during office hours, it's becoming less common. Some people don't care, other people forget, but most feel you should adapt to their schedule, not the other way around.
We increasingly live in a 24/7 world. People work different shifts: first, second, or third. There may be split shifts, short shifts, and long shifts. And increasingly, some of these shifts occur on the weekends.
Some people make a point of calling while they're working, and other people make a point of not calling from work. They may call before work, even on their way there. Or they may call after work, possibly on their drive home. But since they work all kinds of crazy schedules and odd hours, it's unlikely they'll call when someone is in the office to answer.
Though few people expect you to be in the office to take their call after hours, they do expect someone to answer. And the emphasis is on someone, a person—not a thing, a computer or mechanical recording.
You don't want to let them down, and your doctors answering service can make sure that doesn't happen.
4. Improve Patient Communication
You may be tired of hearing about HCAHPS—the hospital consumer assessment of healthcare providers and systems—but it's a reality that everyone in healthcare must face. The HCAHPS survey takes a broad look at twenty-one patient-centric items relating to their healthcare experiences about hospital visits. It looks at nine key topics and includes thirty-two questions.
While it's always been ethically imperative for hospitals and health systems to provide a high level of quality care, the Centers for Medicare & Medicaid Services now ties reimbursements to HCAHPS scores. This makes HCAHPS scores a financial priority, as well. Expect more of this going forward. That's why it's critical to boost HCAHPS survey scores now, before it affects revenue.
One key area of the HCAHPS survey looks at communications. Though this is primarily doctor-to-patient and nurse-to-patient, the work that a doctors answering service does can factor into this. This is especially true when it comes to post discharge scenarios, such as the information provided, medication instructions, and transition of care. A patient answering service can play a huge role by enhancing this communication and thereby increasing positive HCAHPS survey results.
5. Become a Highly Ranked Provider
In addition to HCAHPS survey results, there are several online medical review sites that can significantly influence patient acquisition and patient retention. WebMD discusses how to use online doctor ratings. These sites—such as WebMD and Healthgrades—use patient reviews in making their assessments instead of analytical, quantifiable information.
This means that patient perception—and not the actual provision or quality of care—is essential. These perceptions go far beyond provider-patient interaction, extending into the waiting room and even outside the facility to include external factors. Most critical of these external factors is the doctors answering service that the provider uses. And any provider who cares at all about what their patients think, will certainly use a quality, professional medical answering service to improve patient access and communication.
It only takes a single one-star rating to pull down an otherwise good average. That means you can't leave anything to chance and that includes what happens to your after-hours communication with patients and callers. If they reach a recording when they call in the middle of the night, how likely are they to give you a 5-star review? Not likely. Plan on receiving 1-star, 2-stars at best.
But when a professional patient answering service handles their call, answering with care and conveying heartfelt empathy, that establishes the framework for successful interactions in your office and with your staff the next day. Consider that a successful call handled by a medical answering service can set the stage for a 5-star review. All you need to do is build upon the foundation your answering service established when they took that after hour's call.
6. Enhance Your Provider-Patient Relationship
You work hard to have a good doctor-patient relationship, to build trust, convey empathy, and earn respect. Whether it's making rounds in the hospital or seeing people in your office, you strive for a good bedside manner. You desire to be more than just a doctor who provides great healthcare services. You want to also be a doctor who patients respect and refer their friends to.
Establishing the foundation for an effective doctor-patient relationship takes time and requires effort. You can enhance or harm this effort by the communication that takes place—or doesn't take place—when your office is closed.
The bulk of this falls on your doctors answering service. That's why you must have one and why their quality matters. Don't just grab the first patient answering service you find or the one with the lowest prices. Instead pick the one with the highest quality, one that will help you enhance your provider-patient relationship.
7. Take Appointments Anytime
Keeping your appointment calendar full is essential to maintain productivity and maximize billable transactions. While your staff can work on this during the forty or so hours you're open each week, what about the other 128 hours or so when you're closed?
Your doctors answering service can handle after-hours appointments for you. With secure, online access to your scheduling program, they can set appointments, change appointments, and even cancel appointments.
Sure, you want your medical answering service to set appointments and even change them, but you don't really want them to take cancellations, do you? Of course you do. If the patient can't keep an appointment and won't show up, wouldn't you like to know as soon as possible? So provide an easy way for them to cancel their appointment, at any time. This will give you a chance to fill it, instead of dealing with the frustration and inefficiency of a no-show.
8. Send Appointment Reminders
Having a patient miss an appointment is frustrating for you and your staff. It results in inefficiency and causes a hick up to the normal flow of your office. It also affects your bottom line as it represents one less procedure you can bill for. That's why you want to reduce your number of no-shows.
Tapping the abilities of a doctors answering service is an ideal way to reduce missed appointments. Although they can't eliminate all no-shows, they have a proven track record of being able to greatly reduce them.
How does your doctors answering service reduce no-shows? They can send appointment reminders on your behalf to each scheduled patient. There are three methods of communication to consider.
First is a phone call. This is a personal, highly effective way to remind a patient of their appointment, ensure their commitment to show up, and be available to assist with rescheduling if they have a conflict.
Next is an email message. Unlike a phone call, with email you don't need them to be available when you send it. It will stay in their inbox until the next time they check. This makes it highly convenient for both you and them, since you don't need to rely on real-time communication.
The third reminder option is text messaging. This is fast and convenient. As a bonus, few people ignore a text message. Their phone alerts them when it comes in, and they usually look at it right away.
You can pick which of these three options you want your doctors answering service to do for you when it comes to reminding patients of their appointments and confirming their commitment to show up.
Some practices have their answering service use a combination of two or three of these methods. For example, they can make a phone call two days before the appointment, send an email the night before the appointment, and dash off a text message thirty minutes before the appointment starts. This is a powerful way to decrease no-shows and move your compliance rate up toward 100 percent.
9. Deliver Five-Star Service
In item 5, we talked about online reviews and earning a 5-star response from your patients. However, most patients don't take time to leave reviews. Usually they only put forth the effort if they're an outlier. That means they're extremely happy with you or extremely frustrated.
But what about everyone else? Even though these folks don't take time to document their experiences, they have an opinion about your provision of healthcare services. Virtually any patient, with little thought, can quickly assign a star rating to you, your facility, and their satisfaction with the healthcare services you provide. It's just that they don't post their perspective online for others to see.
Nevertheless, every one of them knows whether you're a 5-star provider. Even though it's not tangible and is hard to measure, do what you can to become a 5-star provider in the eyes of your patients. One simple and relatively inexpensive way to do this is through your doctors answering service.
One well-handled phone call by your doctors answering service can set the stage for a 5-star outcome. But without an answering service, you run the risk of starting from a low perspective of 1-star, before they even enter your office. That's one hurdle you just don't want to have to jump.
10. Delight Your Patients
When you look at all these things your medical answering service can do for your patients, the most likely outcome is that you will delight them. Delighted patients don't look for other healthcare providers. They keep coming back to you. And delighted patients tell their friends and family about how much they enjoy the excellent healthcare you provide to them.
Though much of this occurs in your office and it ends with you, it often starts with your doctors answering service. Be sure to not overlook them as a critical component to the future success of your practice or clinic.
Conclusion
Having a doctors answering service take the lead in handling your after-hours communications is a smart way to provide tangible benefits to your patients that they will greatly appreciate.
If you found this helpful, you may also enjoy reading: