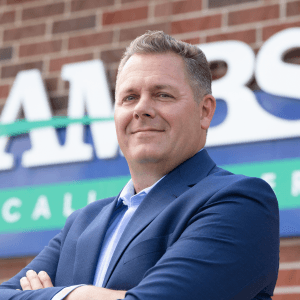 Live Virtual Answering Service Can be a Lifesaver This Winter
Of any season throughout the year, winter is almost always the most unpredictable. And the chaos that these months can affect more than your life – they can also affect your business.
---
Finding an answering service is a good place to start. Download our free infographic to find out the attributes on which to compare providers:
---
Especially for companies heavily invested in the customer experience, snow, ice and other weather issues can limit your ability to meet your customers' needs. Some small businesses completely shut down in the face of inclement weather. But what happens when a customer calls?
Many organizations – especially small businesses – are turning to live virtual answering service to support them when circumstances make it difficult or impossible to tend to customers' needs.
What are the costs of missing calls in the winter? How can a live virtual receptionist optimize your customer experience? And how do you know if you're working with the right partner? Read the article to learn all of the answers.
The Cost of Missing Calls in the Winter
There are many unexpected issues that can arise in the winter, and it's always best to ensure your customers can reach you at all times. From damaged property or even people or their pets, snow, ice or extreme cold can cause emergencies that create serious customers needs. If something happens, your business needs to be ready to pick up the phone and support your customers. But if your customer calls, expects you to answer – needing you to answer – and nobody picks up, your risk eroding any trust you've built up.
Consumers have come to expect businesses to make themselves available 24/7, no matter the circumstance. And if your customers call and you're not there to pick up, they'll hardly ever leave a message or wait for you to call back. In fact, recent studies show that the majority of your callers will simply hang up if they don't have an option to connect to reach a real live human. In an emergency, they may be quick to call a competitor to solve their problems.
The drawbacks of missed calls doesn't stop there, however. If your prospects or customers have a negative experience, they may be inclined to write a review on Yelp or the Better Business Bureau. And the cost of one bad experience is steep – For every negative experience, it takes 12 positive experiences to make up the damage done. That single experience and review could sway a prospect from choosing to work with you. It may seem unfair, but the modern consumer simply holds businesses to a much higher standard. It's on you to give them the experience they demand.
How a Live Virtual Receptionist Can Help
No matter the reason you're unable to answer the phone, live virtual receptionists ensure that your customers' calls and needs and answered and addressed. Companies that focused on providing a superior experience across the customer journey increased their customer satisfaction by 20% and revenue by as much as 15%.
Especially in winter emergencies, but also at night and on weekends, receptionists ensure that your callers receive the experience they've come to expect. If your customers frequently have issues during turbulent weather or the winter, you can lean on virtual receptionists to handle additional call volume that may come in during these months.
Virtual receptionist are more than someone who can answer your calls, however. They can improve your operations and experience, too. Agents answering your phones are trained professionals. They are experienced customer service reps and can determine when a caller is having a true emergency (as you define it). They can also forward or transfer calls to you or your team members as needed (based on a workflow you define).
Your virtual receptionist can also help you communicate with your employees. In the event of a storm, agents can handle the process of contacting your team members to clarify whether they're expected to come in to work.
In addition to emergency-related support, virtual receptionists can help with many day-to-day needs, including scheduling appointments, handling sales orders and providing customers general support, even in medical, IT and mechanical industries.
Will Your Virtual Receptionist Have Weather Issues Too?
It's fair to wonder whether your partner will suffer from the same issues you face during the winter. And there are certainly answering services that may be less reliable than others. But if you have an answering service that's at the top of its game, then you should never have to worry about their ability to serve your customers.
Most formidable virtual reception companies have multiple locations to mitigate the impact of winter storms and weather issues. And they have process redundancies and back ups in place to ensure that they're always able to provide the support you need. These variables include redundant phone and internet circuits automatic failover for telephone carriers and entire systems.
Just as you can lose your customers' trust (and business) if you're not prepared during the winter months, your virtual receptionist must be just as prepared. With all of the issues winter can present, the best-fitting virtual receptionist minimizes your responsibilities, ensures your customers have the support they need, and gives you peace of mind.
The next few months may be incredibly important to your business. If you need help finding the right answering provider for your business, learn how to compare answering services.
Just click below to download our comparison checklist and learn how to select the right partner for your business.
If you found this helpful, you may also enjoy reading: