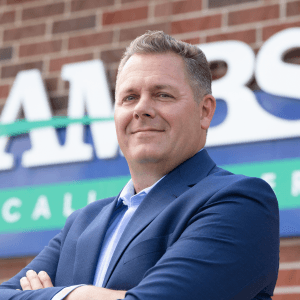 5 Reasons to Hire a Local Answering Service
Companies have varying levels of answering service needs, often extending beyond the sheer need to have a professional answer customer calls. Add in the competition in today's marketplace for answering services, virtual receptionists, and call centers, it's no surprise that the range of partners that provide such services is quite large – from big, corporate juggernauts to small startups.
With all of the options at your disposal, it may be more difficult than ever to determine which partner is best for your business? You have to dig deep to assess whether an answering services will truly measure up to your requirements. But before you even get to that point, you'll need to whittle down your options.
---
To compare providers, download our free comparison checklist here:
---
Whether you're looking for a partner that can take sales orders or provide industry-specific support, one variable worth requiring is a local presence. While it's easier than ever to work with partners across the globe, working with an answering service is as much a relationship as a business partnership. You're tasking this provider to connect with your prospects and customers, which requires a strong connection between you and your partner.
Considering the investment in your customer service, the following are just five key reasons to partner with a local answering service.
1) Ensure a Complete Assessment
Many call centers seem to be high-quality, reputable partners based on their websites. But reality may differ from a company's virtual presentation. You can learn lot about a partner by visiting their offices. Touring a potential answering service provider's facilities allows you to check your initial impressions.
Do the facilities match the professionalism presented on their website? A chaotic environment may be a red flag for the quality of services you'd receive from such a partner. During your visit, ask to meet with the person or people who will manage your calls on a day-to-day basis. The more information you can gather, the more confident and comfortable you can be making your ultimate decision.
2) Face-to-Face Communication
While you likely won't visit your answering service partner often – you do have a business to run – it can be quite helpful to have the option to meet with them face to face. Especially in the kickoff phase of your partnership, in-person meetings at your offices or theirs helps to set crystal-clear expectations regarding customer communication and other important elements. Talking through subtle communication differences and processes can be the difference between acceptable and valuable conversations between your partner and your prospects and customers.
3) Catered to Your Local Customer Experience
A local answering service speaking to local customers is a distinct advantage that larger, global businesses simply can't offer. As members of the same community, your customer service representatives know your general customer – They often are your customer. They relate to your callers more than any other rep could.
The most common caller complaint is the feeling that they're not being heard – often the product of language and cultural barriers. A local person can speak to location-specific issues and better connect with your callers.
4) Members of Your Community
Speaking of your community, working with a local answering service is a contribution to growing your local economy and employing your neighbors. There's often a familial essence between partners within the same community – something that breeds a tight-knit relationship that's hard to foster between larger, unfamiliar companies. Partners who live and work in your community know what's going on in your area and have more of an investment to help you and your customers.
Additionally, local businesses are subject to many of the same government regulations and economies as your business. If regulatory changes occur, they'll likely know about them as soon as you do.
5) Work with a Dedicated Team
Although it's not a guarantee, partnering with a local company increases the likelihood that you are receiving support from the same dedicated team of customer service reps. Familiarity with your community is big, but familiarity with your unique business and needs is monumental. Prospects and customers will likely call with many of the same questions and problems – Someone who already has handled such inquires or issues is better equipped to address your callers' concerns.
Find the Right Answering Service for You
Ideally, your prospective answering service partner will be honest with you if you're not a good fit. It's in everyone's best interest to communicate how you'll be able to successfully work together.
Visiting your partner's offices is a helpful way to determine your fit and assess a call center. If you're able to meet in person as needed, you'll be able to develop a stronger, more valuable partnership with the provider of your choice. And their local knowledge will help them provide the best caller experience and help you grow your business.
Need help determining the best partner for your business? Click below to download our comparison checklist and learn how to select between providers.