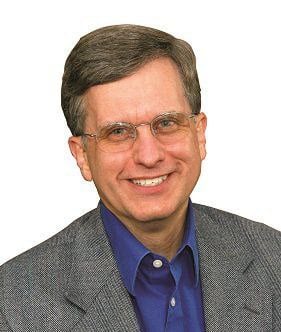 What Award Winning Answering Service Means to You
---
Is it really important to use an answering service that has won awards for their quality? Well, if you don't care about quality, then awards don't matter. However, if you want to work with a top-tier company and believe it is critical to provide quality service to your callers, then "award-winning service" means a great deal.

Awards Validate Quality
Yes, some good answering services don't win awards. But how can you know for sure which ones are actually good? Because they say so? No!
Every call center claims they provide quality service, so you can't rely on what they say about themselves. Instead you need an independent, third-party resource that can validate their quality.
Two Testing Organizations
If quality phone service is important to you, you need a partner that has won awards from nationally and internationally recognized organizations. Only two groups provide comprehensive quality evaluations designed exclusively for telephone answering services. Only two organizations offer this high-level, meticulous quality testing: ATSI and CAM-X.
ATSI is the Association of TeleServices International. CAM-X is the Canadian Call Management Association, which serves call centers throughout North America. Both esteemed organizations have tirelessly served the industry for several decades.
How Does It Work?
Both ATSI and CAM-X use a mystery caller system for their independent testing. Their goal is to evaluate key customer service characteristics that relate to quality. These secret shoppers covertly contact call centers.
Posing as actual customers, the mystery callers present real-world scenarios to see how the answering service's employees respond. They record these calls. Later a team of trained judges evaluates the recordings.
These experts grade each call using an all-inclusive twenty-item assessment tool. After rating all the calls, they tabulate the results using 200 data elements, with 1,000 possible results.
Next they crunch the numbers to mathematically determine the top tier services. The best answering services receive the coveted Award of Excellence, something only a small fraction of telephone answering services worldwide ever achieves.
The industry has meticulously vetted these quality standards with almost three decades of industry discussion and consensus building. Moreover they fine-tune their criteria each year to track with ever-changing consumer expectations.
Year Over Year Results
Earning the Award of Excellence stands as a stellar accomplishment that only a handful of answering services around the world can claim. Yet past results mean little if they do not continuously maintain this high level of quality.
That's why leading call centers subject themselves to this intense scrutiny year after year. A few bold ones enroll in both the ATSI and CAM-X programs to verify their ongoing quality year round.