Subscribe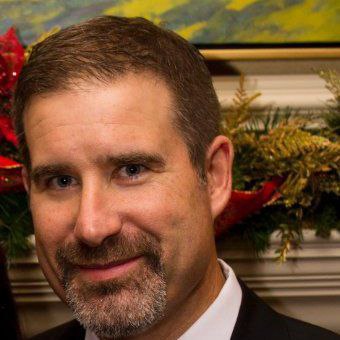 Customer Service Means Availability
I was meeting with a new customer the other day and I asked them to share
with me the reasons that they chose our service and why they decided to leave their previous provider. Their answer is one that I (surprisingly) hear often. The previous provider would frequently take days to return their calls, sometimes not returning their calls at all! This is amazing to me!
I have also had clients tell me that our "competitors" would make them feel like a nuisance when they called. A customer calls and they act like its an interruption in their day! You have to be kidding me.
The Secret to Great Customer Service
Their are so many problems with this cavalier attitude that I can't possibly mention all of them here. The first, and most obvious, is that it violates the simple principal that it's much harder to win a new customer than to keep a current one. What really bothers me about this kind of attitude though is that it violates the trust that these businesses have put in the provider. Every provider of every service sells their program by claiming to be passionate about customer care. Unfortunately, only a small few deliver on this promise.
To me good business is really simple. It comes down to doing the right things for your customers, all the time. And realizing that they are the ones who pay your salary and that they have put their trust in your company. This is especially true in technical fields like the one that I have the privilege to work in (Information Technology). Our customers don't have the background, knowledge or inclination to understand the nuances of technology. And they shouldn't have to. They count on us to "take the hassle out of technology so they can run their business". That's more than just our tag line at ASK, its how we view our relationship to every customer.
To provide this higher level of service, it is critical that you build processes and systems so that you are available, reachable and can respond quickly to clients needs. One way that we have been able to achieve this at ASK is through our partnership with Ambs Call Center. We count on Ambs Call Center to integrate into our systems and understand our delivery model and processes. Knowing that they are there, gives us the peace of mind to know that our customers will always reach us, regardless of the time of day.
Companies that act like their customers are a nuisance, eventually have their problem solved. They lose their customers to companies that will appreciate them and provide them with the professional level of service that they are paying for.
Mike Maddox, President of ASK a full service Managed IT firm serving Michigan Businesses since 1993, is a guest contributor to Ambs Call Center's blog.

About Mike Maddox
Mike is President and CEO of ASK, a Mid-Michigan based Value Added Reseller and Managed Service Provider. During his career he has held sales, operational, and management positions with Sprint, AT&T, and IBM. Since taking over the leadership position in 2004, Mike has led the transformation of ASK from Mid Michigan's premier IBM partner, focused on mainframe and midrange hardware and software solutions, to one of Michigan's most prominent providers of IT solutions for small and medium businesses. Mike currently co-hosts Bottom Line IT on Michigan Business Network. As an active volunteer in the community Mike serves as an officer on the board of two charitable organizations: The Anxiety Resource Center in Grand Rapids and Saint Vincent Catholic Charities. He is also a graduate of the University of Michigan and Calvin College. Mike and his wife Anna have been foster parents for many years, providing a loving home for numerous children in need.