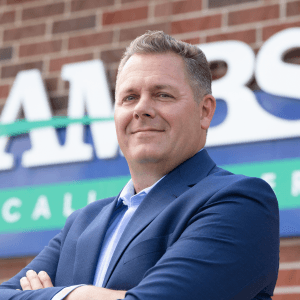 Ambs Team Earns 2015 Answering Service Quality Award
---
The Results are In!
Ambs Call Center has been honored with the exclusive 2015 CAM-X Award of Excellence for the 6th consecutive year. The answering service quality Award is presented annually by the Canadian Call Management Association (CAM-X), the telephone answering service industry's trade association.
"We are incredibly proud of our team for earning yet another CAM-X Award of Excellence. It is validation of our team's internal focus on providing excellent quality telephone answering services to our customers." -Andrew Ambs, Vice President Operations
What it means to You as a Client
Independent judges are contracted by CAM-X to evaluate message services over a six month period. They make random calls day and night into our answering service to make sure that we're on our toes.
The scoring criteria includes:
Response Time
Simply put, this is how quickly the telephone call answered. Answering services must staff appropriately in order pass the test on this category. A passing score on this category is that the call is answered within 3 rings, or 18 seconds, by a person. If a call rings longer than this, points are deducted.
Grading categories include:
Number of rings the caller hears before the call is answered.
If caller is put on hold, the duration of time they are waiting.
If a call was on hold, were they thanked for waiting on hold?
Courteousness of Answering Service Agent
This measures how friendly and nice we are your callers. It starts with answering with a smile in our voice. Throughout the call we make sure to use at least two pleases and a thank you.
At the conclusion to the call, we give the caller a 'reassuring close' to the call. Informing them of what happens next and if there is anything else we can help them with.
Grading categories include:
Was the phone answered using the complete answer phrase script?
The answering service operator had a genuine interest, positive attitude and preferred tone intended for this account being tested.
The agent guides the caller throughout the call with appropriate questions.
Maintains control throughout most of the call with minimal dead air or evidence that caller is leading the conversation.
Points are deducted if the caller leads the call, rambles on or dead air is heard.
Did the answering service operator convey a pleasant and helpful attitude by his/her choice of words and/or tone of voice throughout the call?
The person answering the phone sounded interested and was helpful and composed.
Points are deducted if agent becomes flustered, seemed nervous or unsure, or lost control of the call during some portion of the call.
Points deducted if slang is used: Yup, Yep, Nope, ya/yeah (instead of yes), Gonna/Gunna, Lemme, Okey Dokey, Ya (instead of you), All Righty, Uhhhh, Cool, Ain't, like (when used as a filler), bye-bye now, bu-buy, speak'in, etc.
Points are deducted if the agent habitually used a particular word (more than 3 times) during the call. Habitually means that a particular word is overused to the point of distraction during the call. Examples of unacceptable words when used habitually include, but not limited to,: Okay, Um, Alright, no problem, no worries, K, thanks, mmmmmm, crutch words such as: so, well.
Accuracy of Call
Being polite and friendly when answering your phones is important. Making sure we are gathering accurate information for you is of equal importance. We verify spelling, telephone numbers and pertinent information. This ensures that you get clear and accurate messages.
Grading categories include:
Agent offered to help or assist the caller.

Caller is advised how the message will be handled in a clear and professional manner any time during the call.

Spelling of caller name and other information is verified.

Telephone numbers are repeated for accuracy.
Gathering all information required by the answering service customer.
Knowledge of Account
Now that we have the courtesy and accuracy covered, the next item is making sure we are knowledgeable about your business. It includes knowing how to handle your phone calls, which questions to ask and if needed, escalating the calls when it is urgent. In short, we want to make sure we are delivering value to you and living up to expectations.
Grading categories include:
Answering service agent appears knowledgeable of the account.

Appropriate responses are given.

Navigating account information with confidence to ensure the call flows smoothly.
Overall Impression of Call
In short, it's the 'Wow' factor. We've all heard about the importance of customer service. This implies we are simply serving the customer's need and nothing more than that. What our answering service strives for is going above and beyond the caller's expectations.
When ever possible we like to deliver extra value to our customers in the least expected ways. One of our favorite companies to emulate is Zappos, who built their business around providing its customers with a fantastic experience at all levels of engagement.
Grading categories include:
Did the agent sound engaged with the caller?

Did the agent personalize by referring to the caller by name throughout the call Referring to the caller by name can be: first name, last name with Mr./ Mrs. / Ms, Doctor, Sir, Ma'am?
About Cam-X
"The CAM-X Award of Excellence is a proven bench marking program that enhances customer service for the Telephone Answering Service Industry throughout North America and the world." says CAM-X President Debbie Iacovone. "Technology advancements have made it possible to meet a variety of client needs yet it is the agents who take the calls that determine the overall customer satisfaction levels.
The CAM-X Award of Excellence ensures agents not only meet the consistent, professional service levels clients demand, but exceed them. I congratulate Ambs Call Center for their achievements and commitment to excellence."