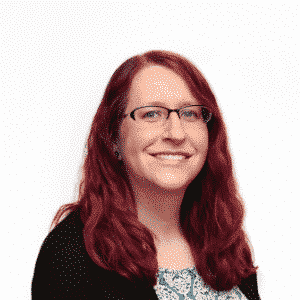 Employee Call-Off Hotlines, Your HR Manager's Best Friend
When you're a busy HR Manager at a mid-size to large company, staying on top of employee absences can be a burden.
Between sick days, PTO, FMLA, and the list of other reasons for employees calling in sick, its a struggle to keep up. Worse yet, it affects production and morale with the mad scramble to backfill shifts.
That's where having a standardized Employee Call-Out Hotline with a dedicated call center to send immediate notifications of absences to supervisors and management makes a positive difference. Many services offer flexible and customizable solutions that are available 24/7 to ensure all calls received are answered and tracked, and the information is passed to the appropriate department.
Here are a few common pain points Human Resources Managers face and how absence management service can solve them.
---
Want to minimize costs from employee absenteeism? Download our free eBook and take control of your employee absence policy!
---
Pain Point: Lost Messages as a Result of not having a Standardized Phone System
Do employees call in sick, only to reach someone who happens to be near the phone or is forced to leave voicemail that's rarely checked? This is frustrating for both the caller and the manager who is left unaware and stranded.
With Employee Reporting technology, employees are given a dedicated phone number to call whenever they plan to be absent from work. All phone calls are recorded and tracked with a confirmation number.
This confirmation number is given to the caller as confirmation he or she has notified the company. It's also used as a reference number in case a manager needs to follow up or investigate an absence.
All call center employees are professionally trained to answer phone calls in the name of your company and to ensure accurate data transmission.
The call center then notifies the appropriate department or contact within your organization. There are a variety of notification methods including web portal, email, fax, phone or text messaging.
Pain Point: Missing Details and Inaccurate Data
Most employees voicemail messages are missing critical details that matter. Details like their last name, employee number, when they're scheduled to work, and how long they will be out.
This is not to mention the sound quality of voicemail messages are oftentimes hard to hear clearly. This means your team has to listen to them over and over to try to piece together the message.
Employee Call Out Hotlines are a major leap forward in improving your data accuracy by ensuring all phone calls are answered promptly, employee data is automatically imported and the call center professionals know the right questions to ask to gather all the details your human resources team needs to document.
Pain Point: Notifying Employees of Time-Sensitive Changes

Most companies don't have a good way to communicate time-sensitive information to their employees when they're not working. Sure, you could always send an email and hope your salaried staff see it before they come in but what about your hourly employees? Or employees without email? Well, that's exactly why many absence management services now include both an information hotline AND text messaging.
When an employee reporting line includes an information hotline, there is a recorded greeting that plays before a live agent takes an employee call-off. This prescreen recording can be recorded on an as-needed basis by YOU, the HR team, with a temporary greeting such as inclement weather updates.
This gives employees the ability to call into the hotline, hear the updates, and hang up before connecting to an agent.
Additionally, with a system like Power Notification, your HR team can send SMS messages to the mobile phone numbers of your employees informing them of important changes.
Pain Point: Supervisors and HR are Left in the Dark
Supervisors are often the last people to know about absences on their team. This leaves them in a stressful position as they are forced to rearrange schedules at the last minute while trying to maintain productivity.
An Employee Reporting Service helps managers stay informed about employee absences. As all calls are time and date-stamped, reports can be quickly generated weekly, monthly, or even daily. The best employee reporting services even offer real time data via a secure web portal.
This eliminates any uncertainty about whether employees called in a timely manner (often a losing battle of "he-said, she-said"). HR managers can see at a glance which employees are absent the most and have a record to back up evidence of unexcused absences.
Pain Point: Security Is Being Pulled Away
Too often our security teams are asked to ensure only authorized users have access to the grounds, respond to situations as they evolve, and field phone calls from employees calling off.
Under normal circumstances, these sorts of phone calls tie up the security line, so employees have to keep calling back to report their absence.
Worse yet, when there is an emergency requiring quick action, these calls delay the security team's response time because they didn't know help was needed.
An absence management system will help keep their focus on safety and not attendance.
Benefits of Absence Management
Builds trust with employees. With a dedicated phone number to call when employees are going to be absent, this provides peace of mind knowing their message will be passed on in a timely and accurate manner.
Discourages absenteeism. As employees know that absences are recorded and tracked, they may be less inclined to "phone in sick" on Fridays or after a long weekend.
Improves employee forecasting. If there's an ongoing pattern of absences or sicknesses during peak business times, or if there are seasonal fluctuations in your industry, HR managers are better able to manage the workforce and forecast whether new hires or temporary workers are needed. Analyzing past Employee Reports can help you plan for the future.
Whether you are responsible for 50 employees or 500, having an effective absence management system in place can make a world of difference when it comes to employee absences, and the issues they can create within a business.