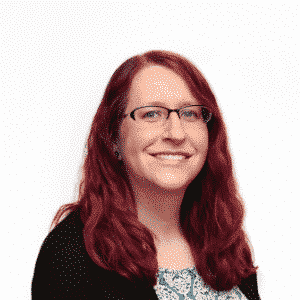 6 Features of Quality Employee Call-Off Lines
Calling in sick should never be hard.

When you're not feeling your best, all you want to do is go back to sleep and focus on healing, not wrack your brain trying to remember what manager is going to be in charge and the best way to reach them and alert them you won't be making it in.

Depending on the size or structure of your organization, there could be multiple shifts, multiple managers, multiple phone lines, multiple email accounts, or even multiple locations, so even if your direct boss tells you "let me know ASAP when you're going to be out sick," sometimes this ends up being harder than it sounds.
In his or her defense, having advance notice of an absence can provide a nice head start on deciding if a replacement needs to be called in or other people's workloads needs to be adjusted. Since they more than likely consider themselves busy people, they'll likely leave the burden of reaching out to you.
While this process is fine in theory, it's often where break-downs can occur: if you can't reach the proper person in time, they may consider you a no-show. Other co-workers may not appreciate having to take on extra work at the last minute – especially if they only hear the manager's view of the situation. When you return, you may even be on the receiving end of a lecture on providing proper notification, even if you believe you took the effort do so.
But there is a solution that can be equally appealing to the person calling in sick and to their manager: an employee call-off line.
This service gives every employee and manager a number to call, anytime of the day or night. They'll connect with an actual operator, who will take down detailed information about their health situation and relay the message to the appropriate manager.
This way, messages are properly sent and received, arrangements can hopefully be made earlier, sick employees can recover, and procedures will be followed.
An employee call-off line can be customized for particular employers, such as the greeting given and what types of information agents should be asking when people call, but there are some general characteristics that most of these types of services share in common.
One Central Phone Number to Call
Rather than having to memorize different extensions or navigate a complex switchboard or voicemail system, everyone in a company can be given the identical call-off line number, even people in different states or area codes. Companies may want to consider ways for employees to remember it or at least have the number available at home in case of emergencies. This eliminates the guesswork, leaving voicemails that may not be heard, or requests to co-workers to relay messages that may or may not happen.
No More Guesswork with Confirmation Codes
When you call to report your upcoming absence, your information will be logged with a time and date. You'll also be given a unique number that says your message was successfully received and will be relayed. This number should be saved in case a manager or payroll ever has questions about your status on that particular day.
Pre-determined Ideal Points of Contact for Managers
When an employee call-off line is configured, the operators will be given the best ways and best times to contact every manager, whether it's via text, email, fax or a web browser. He or she may necessarily not want to be woken up in the middle of the night with the news that an employee is going to be ill, but may appreciate the info when they're starting their day or their shift and can begin to make arrangements. If it appears that someone will be out for several days, it will be an opportunity to plan things out a little further.
Documentation: Dotting I's and Crossing T's
Employment attorneys tell us that lawsuits live or die on documentation, and plenty of suits have been filed over the years involving problems with sick hours and similar benefits. A claim could be from an employee alleging that they didn't receive all of their benefits, or that they were disciplined for attendance problems even if they claim to have followed the rules to provide adequate notification.
Or it could be an employer alleging an employee has committed fraud by using sick hours illegally or improperly. The employee call-off line can provide either or both parties complete details about how many times a particular person did or didn't call, which is one possible tool to prove or disprove claims. The available data also can go beyond lawsuits by documenting that proper protocol is followed for compliance or audit situations.
Because the employee call-off staff focuses on taking clear accurate and complete information, there won't be a risk of someone misinterpreting or not understanding a message.
Reporting Paints a Clear Picture
Rather than simply relaying messages, a call-off line call center can also compile info and provide reports to Human Resources. This info can help the organization track individual employees or absenteeism trends of multiple employees over time. It can also help assess workforce needs on certain days of the week or certain times of the year – for instance flu season in winter or spring fever season in spring may lead to more absences than other periods of time.
Conversations are Recorded
Though a paper trail is usually sufficient for day-to-day activities, or at least an email or text to the right manager, these services can also provide additional reporting, such as the voice recording of a call. This can be a way to directly pass on a complex message or be used to prove or disprove an allegation.
Overall, the type of services offered by an employee call-off line can be helpful to employers and employees as far as providing a streamlined and efficient way to call in sick and make sure the right people get the info.