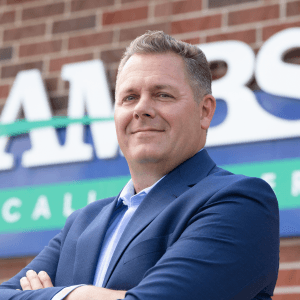 How to Use an Employee Mass Notification System
When you need to relay important information to employees, oftentimes it can be a huge challenge to do so fast and effectively. Many companies do this by making phone calls which get sent to voicemail. While others send emails that go unread.
That's where using a mass notification system to send text messages to your team is a great way to communicate in critical situations. Having an easy to use and robust mass communications plan is important now more than ever.
Why Use a Mass Text Messaging Solution?
When an issue arises and you need to get the information out to your team in seconds, it can be a challenge. Making phone calls may not be possible from a time standpoint, especially when it comes to making several calls at once. Sending emails is generally not the most timely way to deliver a message. Especially since email inboxes are overloaded these days.
Using an employee texting option for your internal communications gives you a fast and easy alert system for your employee communications.
Ask yourself, how quickly can your team members get the word out about critical events?
It will likely take precious minutes or even hours to send messages by phone to the entire team. That is assuming each employee answers when you call.
Popular uses for a Mass Notification System
Weather related events
COVID-19 or other health notifications
Production impacting issues
HR updates (open enrollment info, policy changes, etc.)
Lockdowns for active shooter or bomb threat
How Does a Mass Notification System Work?
The good news is that using text emergency notification systems is extraordinarily easy. Most have an easy to use web interface where you can send out messages in real time.
Compile a list of employee phone numbers to send the text message to.
Upload the list.
Choose to send immediately or schedule for a later date and time.
The employees will then receive the text messages within seconds. Most everyone has their phones within arms reach at all times. So, it's reasonable to expect that over 90% of messages sent will be read within 12-17 minutes.
You will also be able to run reports showing that the messages were sent out successfully to the phone numbers. It will also identify which numbers may no longer be in service. This is helpful for keeping your employee contact information up to date.
Tips for Setting up an Employee Texting System
Once you've selected an automated text message service provider, it is important to plan out a few things to ensure success.
Data Integrity - Getting Accurate Contact Lists
Having accurate contact names and numbers is crucial for success. Beside compiling lists based on name and number, consider segmenting your lists based on different criteria.
For example, you may want to have a lists by department, job type, and role.
Creating a Communications Policy
Creating a cohesive policy is key. Make sure your team has a plan in place for who should send the message and step by step instructions for how to do it.
Also, how you communicate can be just as important as doing so in a timely fashion. Develop a template of what should be contained in each type of message that you send.
Emergency messages should always include the who, what, when, and where. It is important that everyone is on the same page and can understand the situation at hand.
Practice. Practice. Practice. Make sure your team sends out test messages so they are comfortable in using the system before it is needed for a real message.
Let People Know What to Expect
During an emergency situation be clear and concise in the information that you send. Also, make sure that you are clear with how often employees can expect to receive updates.
For example, you may wish to provide updates as they are warranted or hourly. In the absence of information during emergencies, it is human nature to assume the worst. Thus, you can reduce the chaos that can ensue, by simply communicating on a specified schedule. Long story short, keep everyone in the loop.
How Much Does Mass Texting Cost?
The cost for a mass notification service is nominal. Typically there is a monthly charge to have the service in place then a per text notification charge.
One thing to keep in mind is that regular SMS text messages are only 160-characters in length. So, longer messages will be broken out into chunks of 160-characters. You'll likely be charged for each of these message segments.
The cost for this type of service is nominal when you look at the benefit to all of your employees. From important safety related messages, to the time saved with simple day to day communications, you'll find a mass notification system to be a valuable addition to your toolbox.