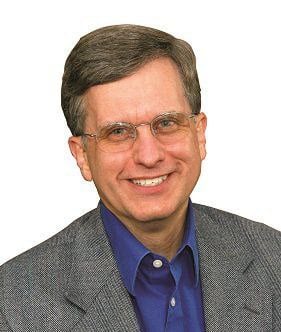 Employee Call Off System: HR's Missing Link
Wouldn't it be great if employees came to work when they're supposed to? On time, every time? In an ideal world we wouldn't need to worry about absent employees or those who arrive late. But we do. Attendance issues are something every company faces. And the larger the company the bigger the problem.
---
Not sure how to make that happen? Download our guide to understand how to make that happen.
---
Nowhere is this more pronounced than in manufacturing. An assembly line can't function if one station sits idle. Production stops until you fill the position. How long will it take? How long will the line be down? How many man-hours will you waste? Most importantly, how much will this cost?
These issues drive companies and their managers crazy. Small businesses often handle absences and late arrivals informally—sometimes well and other times not so well. However, for midsize and large-sized companies, tracking attendance deviations and infractions become a full-time job and threaten to become a whole department.
Often this thankless work gets pushed to HR (human resources), whether they want it or not. This mostly solves the problem for the rest of the company, but it becomes a major headache for HR. That's why they need to develop an employee call-off system.
HR Problems
An employee call-off system should meet several key requirements. To maximize success and minimize frustrations for managers, as well as reduce finger-pointing by employees, the HR department should develop a holistic employee call-off system. This ideal system has several key components.
Advance Notification: Although absences and late arrivals often can't be avoided, knowing about them ahead of time gives production line managers and department heads advance warning. This provides a chance for them to react to the open shift and fill it before the impact is felt.
Standard Protocol: It's critical to develop expectations of who employees call when they will be late or absent. Is it their shift manager, their line supervisor, or their buddy who works next to them? Maybe it's the HR department. Should they call, text, or email? Set expectations, and make it easy for employees to comply. The best solution is a single phone number answered by a professional answering service that specializes in absence management.
Documentation and Call Off Verification: A third critical component is documenting the call for management, HR, and payroll. Coupled with this is providing a unique verification code for the absent employee. This allows them to prove they called in to report their absence as required.
What Is an Employee Call-Off System?
An employee call-off system handles these three essential requirements and more. Although you could attempt to develop this and handle it in-house, why not outsource it to a company that specializes in providing an employee reporting service? Some of today's leading-edge answering services are specialists when it comes to setting up an employee call-off system.
Here's how it works.
One Number Convenience: Your answering service will provide an employee call-off hotline number for employees to call if they will be late or absent. This is essential. One number for everyone to use, regardless of facility, department, shift, day of the week, or time of day. One-number calling convenience removes all doubt and uncertainty.
Consistent Response: When employees call the employee reporting service phone number, the answering service answers it 24/7. The trained professionals at the answering service will follow the same protocol on every call. They'll get the information from the employee you require and provide them with the verification number they need for their records. Plus, as a backup, the answering service records all calls.
Customized Procedures: Answering services that specialize in employee call-off systems know that one size does not fit all. They'll customize the process to fit your specific needs. You may want to know the employee's name, number, plant, and shift. Your answering service can obtain that information for you. You probably want to know the exact time they called in, the verification code provided and the reason for the absence. They can get that too.
Real-Time Dashboard: As experts in absence management, the answering service can also set up an online portal to deliver information about call-offs. This provides details and reports for both management staff and human resources. Everyone can access the precise information they need through this dashboard.
Why Having an Employee Call Off Hotline Is a Good Idea
Are you ready to set up an employee call-off system in-house? Many have tried, but most give up in frustration. It requires too much time, demands too many resources, and costs too much money.
Therefore, many companies and their HR departments decide to outsource their absentee management to a specially-equipped answering service. But not just any answering service. An answering service that has the expertise and a proven record of providing employee call-off hotlines and absence management.
Aside from saving yourself a lot of grief and hassle in attempting to handle this yourself, here are some other benefits of having an employee call off hotline from your answering service.
Know Immediately of Production Issues: Having an employee call-off system lets you know of absences before they occur, not later when it's too late to do much about it. This reduces downtime and keeps production moving.
Enjoy Single-Number Simplicity: With an employee call-off hotline, there's only one number to call. Employees have no excuse for not reporting their absence and not reporting it properly.
Be Prepared to Handle Employee Disputes: In the event of a disagreement over attendance, you have all the data you need to support your position, from disciplinary actions to discharge. These supporting materials include both computer records and call recordings.
Have Peace of Mind: With this, all excuses evaporate. Management has the information to manage better, HR has all the backup they need, and legal has what they require to win lawsuits or avoid them in the first place. Plus, employees know the system is fair, consistent, and helpful.
The Takeaway About Employee Absences
Absenteeism hurts companies. It costs money and causes headaches. It lowers production and increases conflicts. While absenteeism and late-arriving employees cannot be avoided, the negative impact is preventable with an employee reporting service.
Now is the time to act. Each day you delay is another day of increased costs, risks, and frustrations for you, the HR department, and your company.
Learn more with the Human Resources Guide to Managing Absences and Increasing Productivity. Get your copy today.