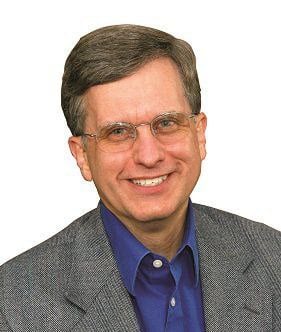 Why a Property Management Answering Service is Essential
As a property manager, you provide a vital service to the building owner, whether it's for a commercial property or a residential landlord. In doing so, you function as an interface between the owner and the tenants. You serve as leasing agent, building maintenance coordinator, and complaint department. And you and your team must do this 24/7. Sure you could hire more staff to work around-the-clock, but you're better off using a property management answering service.
A property management answering service provides a professional and reliable telephone presence that is always available to serve the needs of both prospective and existing tenants. And a professional answering service can do this whenever someone feels the need to call. This establishes a strong customer service foundation on which you, as a property manager, can build your services—and your reputation.
Here are some key considerations to keep in mind about the importance of partnering with an answering service to round out your property manager skills.
---
Learn how to select the right answering service for your business with our insider tips.
---
Answering Service Helps Manage Tenant Expectations.
Property managers wear many hats, from sales consultant to maintenance coordinator, and collections department to a listening ear. But these demands seldom arrive in an orderly sequence. Instead, they pile up on one another. While you're handling one task, four others pop up, each demanding attention—right away. It's a thankless job, and it inflicts havoc on your attempt at time management. As a result, the quality of your work decreases, and timely customer service fades.
However, when you have a property management answering service to back you up, you automatically lighten your load in the following ways:
As you attend to one pressing need, your answering service can take the next call—or the next five calls—that come in.

Let them help you keep business running while you're tending to other matters

—

They can give out information to potential tenants, schedule showings for you, and even dispatch maintenance personnel.

Most importantly, they'll do all of the above according to your instructions

— so you know all of your processes are being followed.
A Property Management Answering Service Can Address Maintenance Issues
The maintenance issues of a property fall into two basic categories: emergency and routine:
Emergency Maintenance: Issues like no heat, no air conditioning, or a water leak.
Routine Maintenance: Includes issues such as a broken light fixture, a cracked window, or a nonworking electrical outlet. Other issues may require more consideration.
Of course, the line dividing the two is sometimes up for interpretation. That's why it's critical to communicate to your answering service your criteria for evaluating maintenance issues. For example, a broken toilet in a one-bathroom apartment is an emergency, whereas a broken toilet in a two-bathroom apartment is an inconvenience. Its repair can usually wait until the next day.
Once you decide which maintenance issues constitute an emergency and which are routine, your property management answering service can consistently apply your criteria and determine the appropriate action to take. For emergency calls, they can contact your maintenance provider of choice to arrange for a repair. However, for routine maintenance issues, they can take all the pertinent information from your tenant and deliver it to you—according to your preferences—for you to address the next business day.
Not only does your answering service give the appropriate level of attention to maintenance issues, but in doing so, they also send a strong signal to tenants that you care, and that help is always available regardless of when they call. This could be during the day or the evening, on weekdays or weekends, and even holidays.
A Property Management Answering Service Is Available Unconditionally
If you're sick or your team is short staffed, will your tenants suffer? Not if you have an answering service to provide backup. They can provide excellent customer service to your tenants regardless of your availability or lack thereof.
Vacations, sick days, and personal time off will impact the productivity of you and your staff. However, your tenants don't need to know this or experience any decline of service. This is because your answering service is standing in for you to take calls from your tenants and prospective tenants anytime of the day or night.
Regardless of what may be happening at your office, to your staffing levels, or with the number of fires you're trying to put out, your property management answering service is there to support you.
A Property Management Answering Service Can Handle After-Hours Phone Calls
You do most of your work during regular business hours. But is this when potential tenants tend to call? Probably not.
Even for commercial properties, space availability calls and requests for leasing information often come in outside of regular business hours. And for residential properties, these types of calls typically occur after hours, often at the most surprising of times. The point is, when leasing and rental calls come in, there's a good chance you won't be in the office. And that's where your property management answering service comes in.
To start with, they can answer basic questions about your property and unit availability. Though some of this might be on your website, not all of it is—or if it is, will they bother to look or be able to find it? Once your answering service provides this information, the prospect then knows if they want to proceed or aren't interested. This allows you to focus on the calls that have value and not become sidetracked by those that don't.
A Property Management Answering Service Can Generate Revenue When You Can't
Beyond providing basic information, your property management answering service can go the extra mile to help you close the sale, including:
Schedule showings based on your availability and preferences.
Cancel showings for prospects who are no longer interested. This saves you and your staff time, increasing your efficiency and effectiveness.
Conclusion
A professional property management answering service can do four key things to assist you in better managing properties and attending to the needs of tenants and prospective tenants. They can:
Help you juggle tenant expectations in a timely and professional manner
Serve as the first responders to address maintenance issues
Be available 24/7, regardless of what you and your team may be dealing with
Generate revenue while you're not working or away from the office, by helping to turn prospects into tenants
With all that an answering service can do to help you be a successful property manager, the next goal is finding the right answering service. However, not any answering service will do. Instead, you need one that specializes in property management and has a long record of success in serving the industry.


To help you move forward, be sure to check out this free, no-obligation resource, "How to Select an Answering Service."