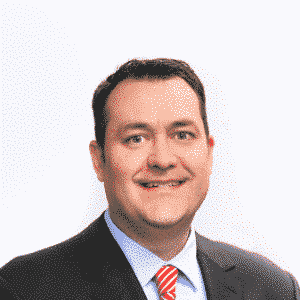 Improve Your Property's Reviews Using an Apartment Answering Service
There is no shortage of opinions and reviews on the internet. When shopping for a new place to live, online reviews matter. Big time. Learn how using an
apartment answering service
can help your online reputation.
Apartment Answering Service Improves Reputation
The first place people go when searching for an apartment is online.
Popular online review sites like Yelp, Apartments.com, and Rent.com give users immediate intel on properties
. This is where an apartment answering service can help you earn more stars.
For apartment hunters and current residents, not being able to get through to a live person is their #1 pet peeve. Not answering their call can send the wrong message about your apartment community.
Other top complaints of people calling apartment complexes:
Waiting on hold to speak with someone.

Getting lost in voicemail jail.

Getting hung up on.

Can't get through, receiving a busy signal.

Not getting a timely response about maintenance issues

Rudeness.
The good news is property management answering services can solve the most common complaints
. You'll find a good call center will pay for itself. By delighting current residents, capturing new leads, and escalating maintenance emergencies.
24/7 Customer Service to Delight Your Residents

To make your residents raving fans, you need to go above and beyond what
is expected
. Make sure that your residents reach friendly voice whenever they call.
As expectations for amenities grow, offering residents 24-hour customer service make sense.
It's a great way to offer added value to your residents. They'll reward you by renewing their lease and referring others.
Making sure your team is available to take care of resident requests is a key factor in customer delight. An apartment answering service can back up your on site staff during hours.
Excellent customer service begins with making sure calls don't go unanswered. They can also act as your switchboard routing calls to the right person or department.
Maintenance requests are one of the most common needs of residents. The call center can log routine maintenance requests and escalate urgent ones.
During a maintenance emergency such as a broken pipe, minutes count. It can mean the difference between mopping up or new drywall for the entire first floor of your building.
When an emergency maintenance issue occurs, the on-call maintenance technician is immediately reached. If the call center not able to connect with them, escalation to other staff begins.
Once the issue
is resolved
, you'll receive detailed reporting about the maintenance issue. Many companies can give you real-time access to service escalation via web portal. Recordings of the audio from the caller and to your staff is also available online.
Capture New Leads

Chances are that you are spending a lot of time and money to get the word out about your apartment community.
Pay-per-click campaigns. Direct mail. Television and Radio.
Whatever your marketing mix is, making sure someone answers the phone 24/7 is crucial. Otherwise it means a lost opportunity and wasted marketing dollars.
Research shows that 35-50% of sales go to the
vendor that responds first
.