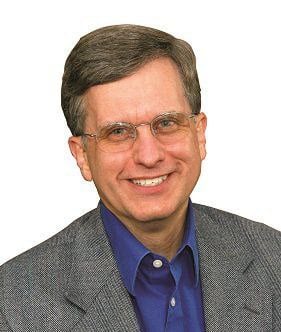 How to Grow Your Business Using Property Management Answering Service
Property management companies provide a vital service to harried property owners who aren't up to the challenge of personally providing around-the-clock availability to their tenants. Professional property management companies also provide a welcomed service to tenants who desire a professional response to their housing needs, questions, and emergencies—whenever they happen to call.
Property management companies fill this role nicely. They serve as an effective liaison between property owners and tenants. However, property management companies must then struggle to effectively meet the 24/7 expectations of tenants, without being overwhelmed in the process.
A solution is readily available. Enter the property management answering service. They provide the around-the-clock availability tenants clamor for, while protecting the staff of property management companies from the rigors of being constantly on call.
Here's what a professional property management service can provide.
24/7 Availability

A professional call answering service is always available, twenty-four hours-a-day, seven-days-a-week, 365-days-a-year, that's 24/7/365.
They're available all day long, every day of the week, and even on holidays. They never take a day off, so you can.
That's a personal, responsive service that's hard to beat. Of course, if you want to mix in an element of automation, that's available too. Just know that a real person is always available to talk to your tenants and prospective tenants.
Reduce Hassles
A key benefit of using a property management answering service is to reduce the challenges of providing 24/7 availability to your tenants. In most cases the call center can handle emergencies without involving you and your staff, while saving routine calls for the next business day.
This allows your staff to come to work each morning rested and ready to make your property management company thrive.
Increase Your Occupancy
Not only do tenants call any time of the day or night, so do prospective tenants. Do you want to make a future renter wait until the next business day for you to provide them with the basic information they want right away? No. And if you do make them wait, they'll likely call another property.
However, your answering service can provide basic rental information. They'll do this regardless of when the prospect calls. This might be at 5:30 p.m. as you're headed home, 3 a.m. while you're sleeping, or on a holiday that you spend with family.
And if you want, they can even schedule appointments and showings for you. Just provide your schedule and availability. They'll do the rest.
A professional answering service helps keep existing tenants happy and attracts prospects to your properties instead of them going somewhere else. The result is increased occupancy, which leads to greater profitability.
Flexible Options
Property management call centers customize their service to meet the unique needs of your company and your properties. However, coverage requests tend to fall into two categories: Emergency coverage and full service.
For emergency coverage, your property management call service will provide an emergency hotline. Your tenants can call this number when they have a problem with their space that can't wait until regular business hours. They will handle the emergency according to your instructions.
For full service coverage, the call center will cover both emergency phone calls, as well as routine calls. These calls come in when you're not in the office, and can be from prospects, service companies, and vendors.
Detailed Property Protocols
You can specify exactly how you want your property management answering service to handle your calls. One common approach of many property management companies is to provide a list of what qualifies as an emergency. If needed, you can specify this on a property-by-property basis.
Once a tenant's call is determined to be an emergency, the answering service can contact the appropriate vendor from your list of approved service providers. These are vendors that you have already established an on-call service arrangement with. In this way, the answering service deals with your tenants' emergency situations without your direct involvement.
This allows you and your property management team to get a good night's rest and enjoy time away from the office. Plus, if you desire, the calls can be broken down by property for a detailed analysis to track expenses and chart trends.
Dedicated Business Number
The call center can provide you with an emergency number for your tenants to call. This can be a local number or a toll-free number, whichever you prefer. It's unique to your business, and it's not shared with anyone else.
You can put this number on your lease form, your emergency contact instructions, and even your business cards.
Although they provide this number for your sole use, it still belongs to them. So, if you want a number you can later take with you, let your answering service know. Then they will help you procure a number that you own. Just be sure to address this upfront, so you're not surprised later.
Quality Assurance Recordings
Property management call centers carefully train their staff to treat your tenants and prospects with the care they deserve. Property management call services strive to provide professional yet personal service to help keep your tenants happy and renting from you.
Leading call centers record all calls. In the event there's ever a question about a phone interaction, these calls are available for your review, at any time, via a secure client web portal.
In most cases the staff at the call centers services conduct themselves well and handle every call with excellence. However, sometimes tenants have a different perspective. The call recording will allow you to evaluate the communication that took place so you can determine what steps to take to address any concerns should they arise.
Reliable Infrastructure for Continuous Operation
Since your property management answering service serves as your emergency hotline for your tenants, it's critical for the answering service to always be available, even in the event of an emergency. Advanced answering services take extraordinary steps to make sure they're available for your callers regardless of what might happen, such as internet, power, or other utility outage. They also have established a protocol for responding to natural or man-made disasters, by designing a comprehensive disaster recovery plan.
Many answering services and call centers provide basic coverage for property management companies, but many don't all do it the same way. Look for a call center that specializes in serving property management companies.
When you're looking for a property management answering service to handle the communication needs of your property management company, consider the strengths and weaknesses of each one.