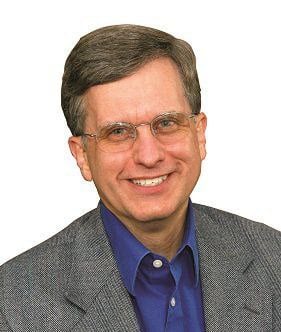 6 Reasons to Use a Property Management Answering Service
Property management companies are responsible for handling the daily real estate matters for landlords and property owners who are not present. These companies typically charge a percentage of the rent collected, which motivates them to prioritize tenant satisfaction, maintain high occupancy rates, and ensure timely rent payments.

To remain a viable business, they must do all this in a cost-effective manner. That's why the astute managers hire property management answering services to handle their critical phone communications so they can stay on top of their business.
Telephone answering services can help property managers by providing these six critical services:
#1 Back-up for Your Staff
Property managers can answer phone calls when they're in the office. But what about when they're out showing a vacancy, meeting with a vendor, or investigating a problem?
While some property managers may decide to let the phone ring or trust their voicemail to handle important messages, the smart play is to let the personal staff at their answering service handle these calls for them.
# 2 After Hours Coverage
Property managers don't work around the clock, but tenants and prospects often call outside of regular business hours. An answering service effectively extends office hours to 24/7 coverage. They can work for you when you're not.
#3 Capture New Leads
When someone calls about availability or rates, they want an immediate answer. If you treat them to a garbled answering machine message or don't answer your phone at all, they will go on to the next name on their list.
The odds of them calling back are slim. Let your answering service give out this critical information to impatient callers right away. In fact, they can even …
#4 Schedule Showings
Let your answering service know what times you are available for showings. Then, once they prescreen your prospect, they can schedule a showing aligned with your availability – during that first call.
Eliminating the need to call back and the frustration of playing telephone tag. With this approach, it's likely you'll be showing prospects a property before your competition has a chance to actually talk with them.
#5 Dispatch Emergency Maintenance Calls
Getting tenants is part one of the challenge of property management. Keeping tenants is the next part. This means you must respond fast when emergencies arise. Don't make a tenant suffer with a clogged toilet, no heat, or broken shower until the next morning.
Your answering service can take these calls, assess the problem – according to your protocols, and contact your on-call staff or emergency vendors without any direct involvement on your part or interruption to your personal time.
#6 Make Rent Reminder Calls
Good renters pay their rent on time, but some need prodding. While your answering service may not become your complete collection solution, they can take part, such as making reminder phone calls or sending out email notices and texts to late paying renters.
Just give your answering service a list of past due renters and let them make those initial contacts for you. Some tenants may just need a reminder and others need to know you're serious and won't tolerate late payments.
Your answering service can accomplish all these things and more. The best part is their low monthly cost, which is a small fraction of what you would pay to hire another employee to handle these items. Plus your answering service never sleeps, calls in sick, or takes days off. They have your back 24/7.