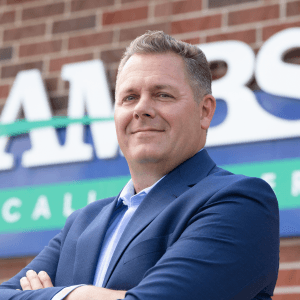 How Using a Business Answering Service Will Grow Your Company
As much as we take note of the dwindling number of mom and pop shops across America, modern-day small businesses can and do compete with national and international chains. Cost isn't the only means of competition either. Larger companies are often able to bargain for less expensive variable costs with their suppliers – and thus, are more readily able to lower prices.
It's in how small businesses can better handle sales and customer service needs that truly levels the playing field. After all, it's likely your connection with your customers and superior service that distinguishes you from your larger competitors.
---
Not sold on partnering with an answering service for your small business? See the stats behind this article in our free infographic:
---
But at a certain point – with an abundance of callers and customers – your ability to provide the same level of service becomes increasingly difficult. That's precisely why answering services have become go-to partners for small businesses. With the many number of tasks on your plate, it's just inconceivable to truly manage all of your customer calls as you become more and more successful (and thus, more and more busy).
But with an answering service, you don't have to sacrifice family time for phone time. And you don't have to sacrifice doing what you do best as a business owner. Instead, you have a team that's able to:
Answer the phone whenever it rings, including nights, weekends, and holidays
Answer your customers' and prospects' common questions
Transfer messages to your employees, or connect them to you directly in an emergency
Schedule appointments and follow-up calls
Most importantly, your answering service will make sure that your customers receive a consistent customer experience, no matter when a call is made.
With the high-level benefits of an answering service outlined, let's turn to how such a partner will help you even the playing field between your small business and your competitors.
Minimize the Cost to Serve Your Customers
We've talked at length about the indirect cost of being accessible to your customers 24/7. As a business owner, you pay a steep price to answer your customers' calls at all times – even if it's not financial.
There is, of course, a financial cost to partnering with an answering service. But it helps to know exactly what that cost is, and how it compares to the cost of forging ahead without such a service.
If you choose to hire a new employee, you'll obviously have the expense of their wages, whether hourly or salary. The cost that's often forgotten is the cost of training. According to The Association for Talent Development, organizations spend an average of $1,208 on training and development for each employee.
There are other financial implications as well, including the cost of additional office space and the cost of acquiring new technology to service your customers.
Gain Access to Customer Service Expertise
As sensible as it may seem to hire your own administrative employee to help you support your customers, they often lack the expertise that a distinguished answering service provides.
Partnering with the right answering service gives you the support of professionals who are specifically trained in customer experience. Simply put: Their expertise and experience is in ensuring businesses like yours look amazing. And at Ambs, the representative speaking with your customer have been with us for an average of five years, in addition to the experience they have outside of our company.
Maximize Your Answering Efficiency
Answering services are available 24 hours a day, seven days a week, and 52 weeks a year. You can take time away from your business and know that your customers will be in good hands.
You no longer need to worry whether turning your phone off or taking personal time will cost your business. Your partner will alway be there to answer your company's calls, and they can always forward important messages that you'd prefer to know about immediately.
Even when you're on the job, there's a lot to gain from having an expert field your calls than doing so yourself. Productivity is key to running an efficient business. But when you're interrupted by calls, you lose 40% of your productivity. With an answering service that has your back, you can focus on what you do best and leave the phones to an experienced professional.
Improve Your Customer Experience
Ensuring that your prospects have the best customer experience is about more than good service. It has a real impact on your bottom line.
In fact, when prospects call a professional service looking for support and have a positive experience with a real, live person, over 50% of them will look no further. They decide right then and there that your business is the one to choose.
When you answer the phones yourself, you have control over your customer's experience. And that touch you can provide often puts you over the top. But that requires a lot of your time and effort, which you might not always be able to provide. Of course, towards the end of a long day, keeping the right attitude can be difficult too.
An answering service picks up quickly – within the third ring – and greets every caller in the same professional manner, and clearly defines the next steps for your callers, whatever those may be.
Customize Your Own Experience
Most answering services offer multiple ways to connect you to your messages, orders, and appointments. You can receive emails, texts, phone calls, access custom web portals, and more. You also define what messages you want to receive, allowing your partner to filter your calls. Many small business owners incorporate checking these messages into their morning routines.
The best answering services also stress thorough onboarding processes to ensure that when they're ready to take over and start answering your calls, there won't be any mishaps, miscommunications, or poor customer experiences.
Start Operating on the Same Planes as Big Businesses
No longer is the consistent, exceptional customer experience reserved for businesses that can afford to hire customer service teams. Now, small businesses like yours can reap the benefits of a team of experienced customer service providers – without spending big business money.
Getting the help you need from a great answering service isn't difficult either. With minimal, upfront time with your partner, take the strategic first step toward giving your business the same big-business tools that were once reserved for companies with bigger budgets.
If you stand to benefit from more free time from the phones and an improved customer experience, you can start comparing pricing of different answering services.